The Last Tournament of Yury Vlasov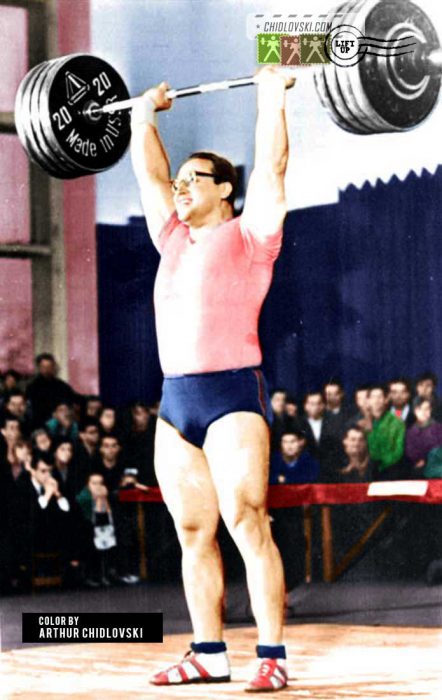 History in Color:
Moscow, USSR, April 15, 1967 – Yury Vlasov presses 199kg (world record) at the 9th Summer Spartakiade of Moscow.
This was the last world record set by the legendary super heavyweight and the last tournament that he competed in. It happened 2.5 years after the dramatic loss of Yury Vlasov to Leonid Zhanotinsky at the 1964 Summer Olympics in Tokyo.
After this event, the strongest man on the planet Earth of the late 1950s and early 1960s, Olympic champion, 4x World champion, 6x European champion and author of 31 world records, Yury Vlasov retired from Olympic weightlifting competitions.
This was the end of the era – the era of Vlasov.