Israil Arsamakov: World Record in Snatch Lift (1982)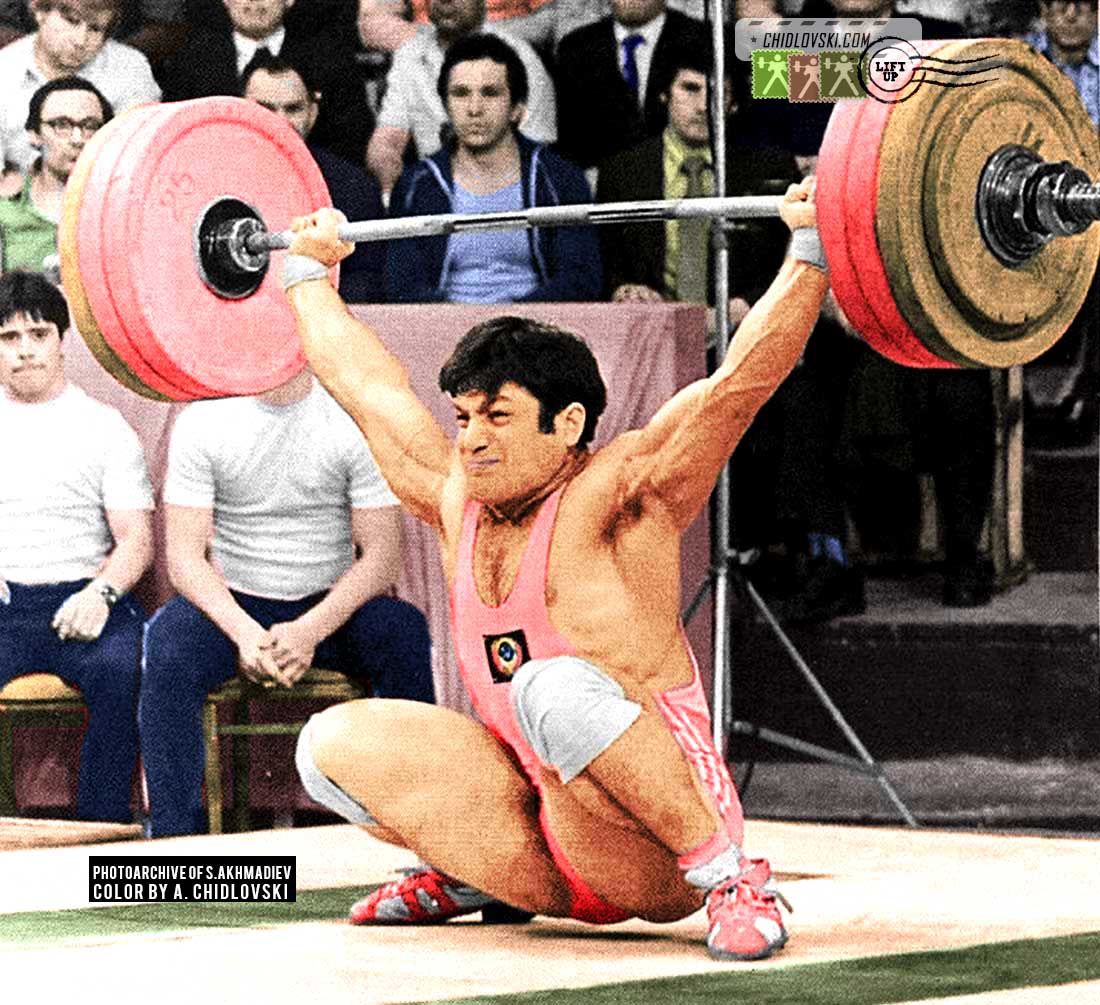 May 22, 1982, Dnepropetrovsk – 20-year old Israil Arsamakov of the Dynamo, Grozny club sets a new snatch world record of 179kg in the light heavyweight class at the 1982 USSR Championship at the Old Circus Arena in Dnepropetrovsk.
The original black-and-white photo of this moment always scores high in terms of the flexibility of Arsamakov. It'shard to imagine going lower than this in the squat style snatch – one will touch the floor and it will be no-lift from the officials.
In six years afterwards, Israil Arsamakov won the 82.5 class tournament at the 1988 Summer Olympics in Seoul and became an Olympic champion.