Athletes and Coaches: Popov and Kirshon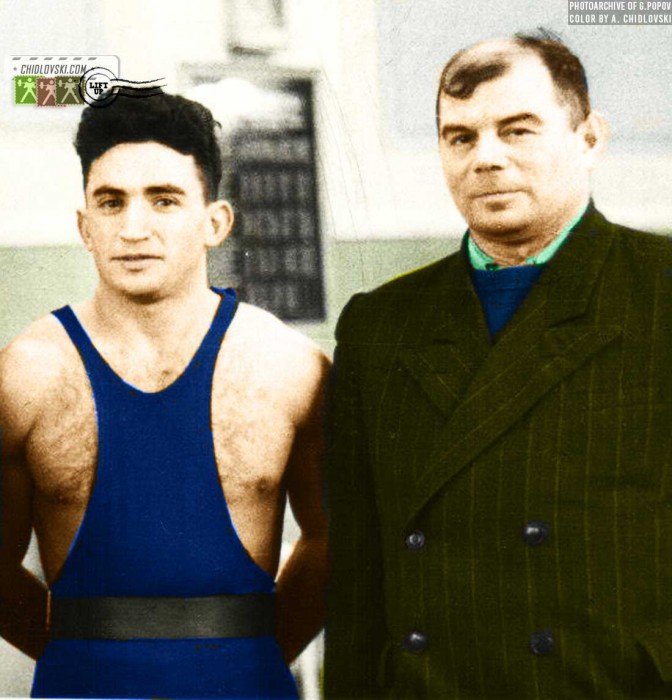 The original black-and-white photo came from persinal archives of legendary Soviet weightlifter and coach George Popov of Kiev, Ukraine.
On the photo, George Popov (on the right) is depicted with his student Pinchas Kirshon in the training hall known among weightlifters as "Popov's Home" in Kiev.
George Popov (1912-1974) was one of the pioneers of the Soviet weightlifting. He competed in all weight classes – from  a bantamweight in 1932 to a heavyweight in 1956. He was an 11x USSR champion (1933-1940, 1945-1947). In the post-World War II era, when the Soviet athletes began to compete in the IWF championships, Popov won a bronze medal at the 1946 World Championship in Paris and a silver medal at the 1947 European Championship in Helsinki.
Popov set 62 national records.
His student Pinchas Kirshon (1932-2008, on the right on the photo) was also a very strong athlete. He competed in the featherweight class and managed to set 5 world records in 1954.