The 3rd Attempt of Batishchev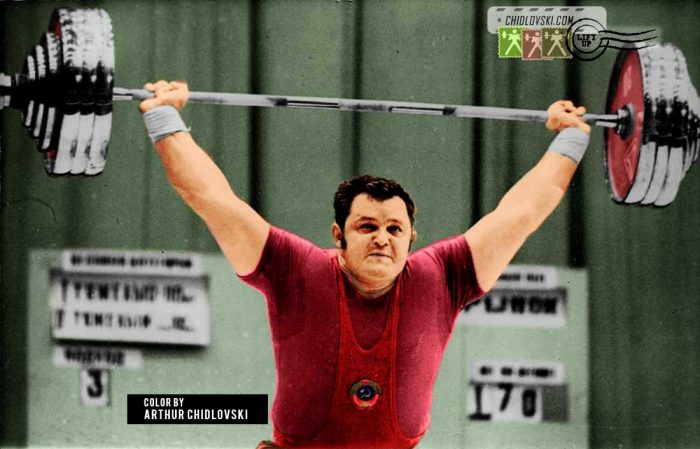 On the History in Color photo, Soviet super heavyweight Stanislav Batishchev is going for his 3rd attempt in the snatch lift (170kg).
Stanislav Batishchev (1940-2011) of Donetsk, Ukraine was a very strong athlete with a long career in Olympic weightlifting. He was a 4x European vice-champion, 3-x bronze medalist of World championships and 8-x vice champion if the USSR national championships.
Historically, Batishchev happened to be a forever back-up of two legendary Soviet supers – Leonid Zhabotinsky and Vasily Alexeev. He never really broke this spell with one exception – when he won the 1967 Little Olympics in Mexico.