Paul Anderson in the Spoltlight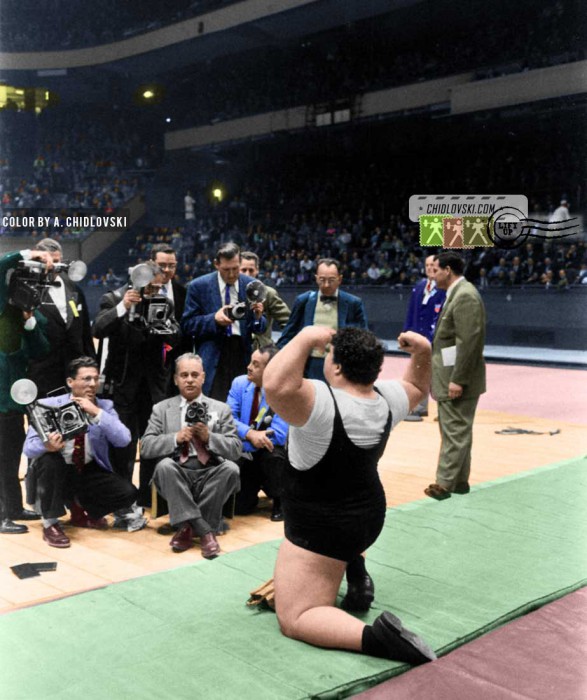 Legendary American super heavyweight Paul Anderson posing in front of the photo reporters during the exhibition weightlifting at the Madison Square Garden in NYC in 1955.
Team USA Weightlifting showcased their mastery with the other U.S. Olympians preparing to go to the 1956 Olympics next year. Thousands of sports fans cheered for Tommy Kono and Chuck Vinci, Jim Bradford and Clyde Emrich, Peter and Jim George…
And, of course, for the "miracle of nature" Paul Anderson who within a year broke all the world records and became the strongest man on the planet.
In fact, Paul Anderson literally stole the show and grabbed all the media attention.
As you can see it on the History in Color cover photo here.