First Anniversary of the eLicensing System Launch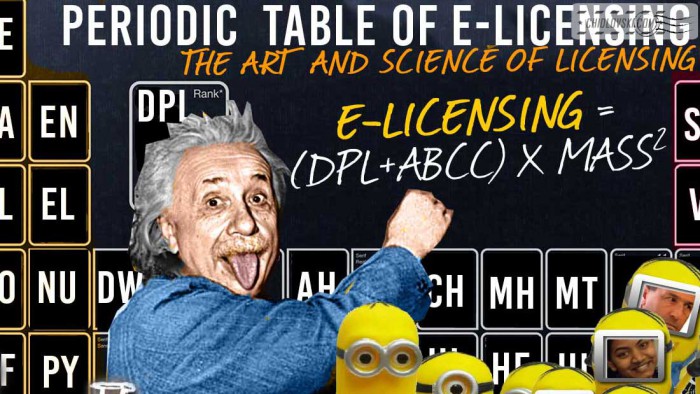 The eLicensing project was perhaps one of the longest and biggest projects that I was involved in my over 20-year long career in the information technology field.
For the most part, my responsibilities included data conversion from SQL and mainframe to Oracle databases and conversion of front-end and middleware applications to the commercial off-the-shelf (COTS) solutions. It was a good experience in terms of learning Oracle database servers and getting into the world of product configuration vs. in-house developing and programming of custom built systems.
To be honest, I've never worked before with the project involving so many teams and team members. In my previous life, I worked in the film and TV field where production teams were also huge. Rolling credits for movies sometimes takes close to 10 minutes with all producers, directors, writers, cameramen, best boys, actors, personal assistants, stuntmen and more involved. I used to be almost embarrassed that my own films didn't have that many credits to list. Although some were broadcast on major TV channels and earned national and international awards, those films didn't have mega budgets had no super stars and their personal assistants to list (see the credit roll for my "Lenin and Me" film).
Now, back to the modern IT world, it seems that the "jack-of-all-trades" time is fading away nowadays. Projects run by 3-5 key personalities is being replaced with much bigger teams and groups of experts.
Anyway, enough of technical thoughts and observations. While celebrating the 1st anniversary of the eLicensing project, I am including some fun graphics from my archives. Those are "graphic versions" of credit rolls showing people I worked with on the eLicensing project. My apologies if I missed someone at the time. Those are only the ones I had photos of and there are no off-site team members on the posters.