Anton Nossik (1966-2017)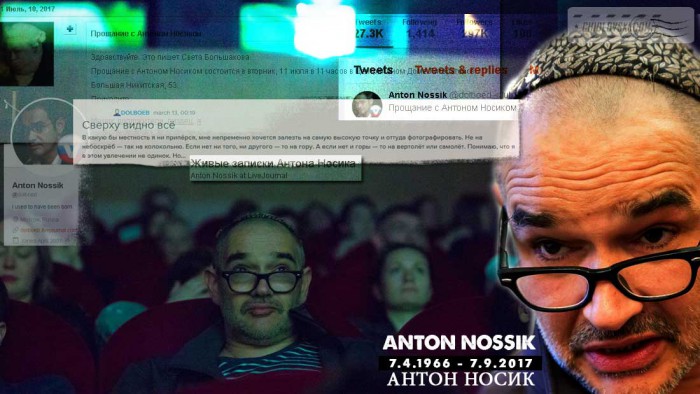 Anton Nossik, the prominent blogger, journalist, Internet entrepreneur, died in Russia from a heart attack at 51.
It's a very sad and hard to believe news from Moscow.
Anton was more than any title or profession associated with his name. He was the voice of the Russian Internet ("runet") from its early days in the low 1990s to today.
He was able to earn respect and trust from both the web grass root and social networking groups to high profile mainstream media in Russia and around the world.
He was involved in literally every significant Internet development during the history of runet.
He was a part of early group of "nerds" and pioneers that were making brave baby steps in the Internet in the early 1990s.
He launched the most successful Russian news portals in the mid and late 1990s.
He was a genius creator of various on-line start-up companies.
His blog was read and discussed by hundreds of thousands of followers.
He was an expert on the Internet that all in Russia listened to. He could talk to the hardcore web guru and to social network butterflies, to the residents behind the Kremlin wall and their opposition. He was popular and his voice was always heard by many.
With the rapidly changing technologies and trends in the IT world, it is not an easy task to be on top of these processes all the time. Nossik managed to do this in a fresh, never aging excitement and openness to the new technologies. He loved it and this love was contagious for people who listened to his voice and opinion.
On a personal level. I've met Anton when he was a freshman in the medical school.
He came to see the shooting of the Funny Guys TV show in the late 1980s and seemed to be a young and bright well-mannered gentleman. Later on, I followed his early writings on the first steps of the runet. It was interesting to hear his observations and compare what we did in the IT and web world in the USA and how it was later taking off in Russia.
My deepest condolences go Anton's family and friends.
R.I.P., Anton Nossik!