Pioneers of Weightlifting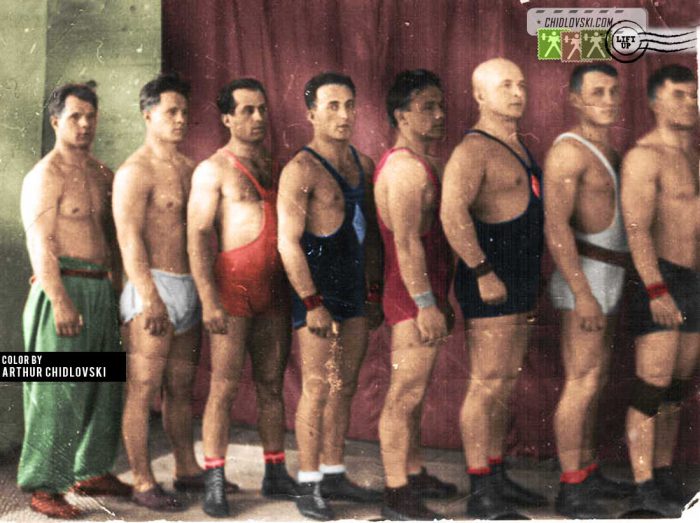 History in Color: The photo features pioneers of the Soviet weightliftin in the pre World War II era.
The exact location and date haven't been identified yet. From right to left, you can see George Popov, Moisey Kasyanik and Alexander Bukharov (also known as Uncle Sasha among the athletes), X, Naum Lapidus, X, X, X.
Similar photos previously in the History in Color series: