Bernie Saw the Tall Ships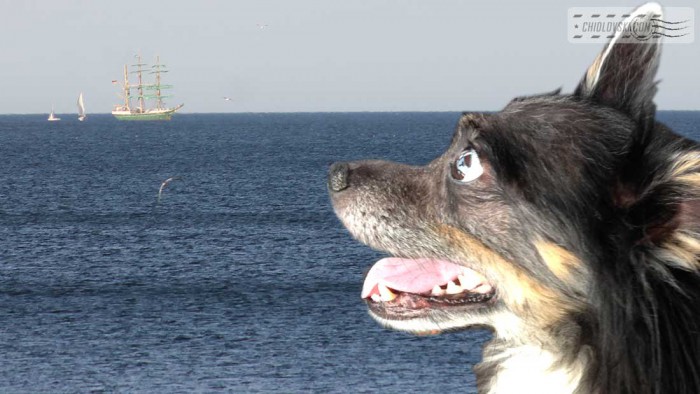 Like all Bostonians and 2 millIon visitors this weekend, Bernie C. is very excited to see the Tall Ships in town.
"Look! Look! Here they are!" barked Bernie C. when he saw a few of the ships in the ocean last night.
They were pretty far away and didn't impress little fella with their sizes.
"I need to see them when they are closer!" explained disappointed Bernie C.
We might try tomorrow… We'll see!