Alexander Bodunov (1951-2017)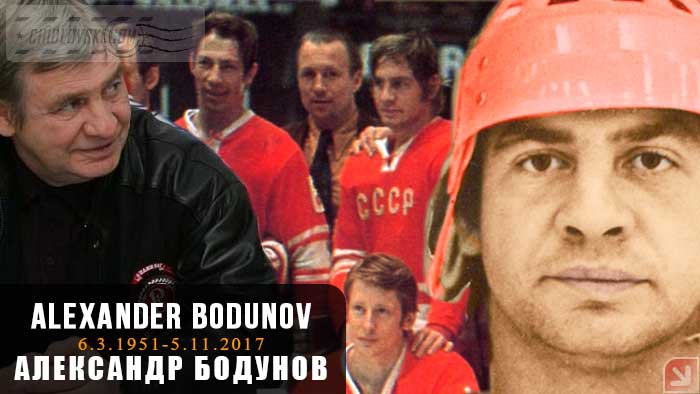 One of the finest Team CCCP Hockey wingers, Alexander Bodunov died on May 11, 2017. He was 65.
Alexander Bodunov won the World Championship with the Soviet team in 1973 and 1974.
He was a graduate of the Red Army (CSKA) youth hockey program and most of his career was associated with the Soviet Wings (Krylya Sovetov club) where he managed to win the USSR Premiere League Championship (1974) and the USSR Cup (1974) in the years dominated by the Red Army team.
When former assistant Red Army coach Boris Kulagin went on his own coaching the Soviet Wings team, he took a young promising line with him. Those were the center Slava Anisin and two wingers, Yury Lebedev and Alexander Bodunov. In the North America, they were nicknamed as the Kids Line after their impressive performance in the 1972 Summit Series.
Out of the tree of them, Bodunov was a pure scorer with a booming slapshot.
It is very sad to hear that Alexander Bodunov is no longer with us.
Our condolences are being sent to the family and friends of Alexander Bodunov.