Valery Shary: Going For the World Record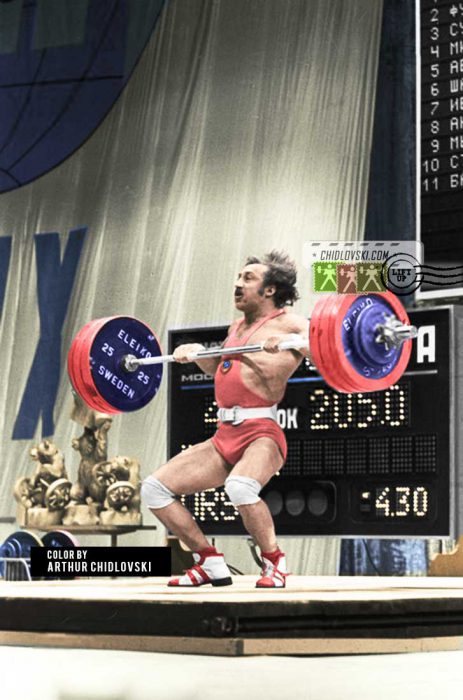 History in Color:
Soviet light heavyweight Valery Shary goes for the world record in the clean-and-jerk at the 1975 World Championship in Moscow.
He just secured a gold medal in the 82.5kg class with the 195kg lift and called for 205kg. This is the world records at the time.
The still photo gives the idea to the viewers but doesn't show the final result. No record was broken.
A year later, Shary will break this record with the 204.5kg lift.