Peter George (USA)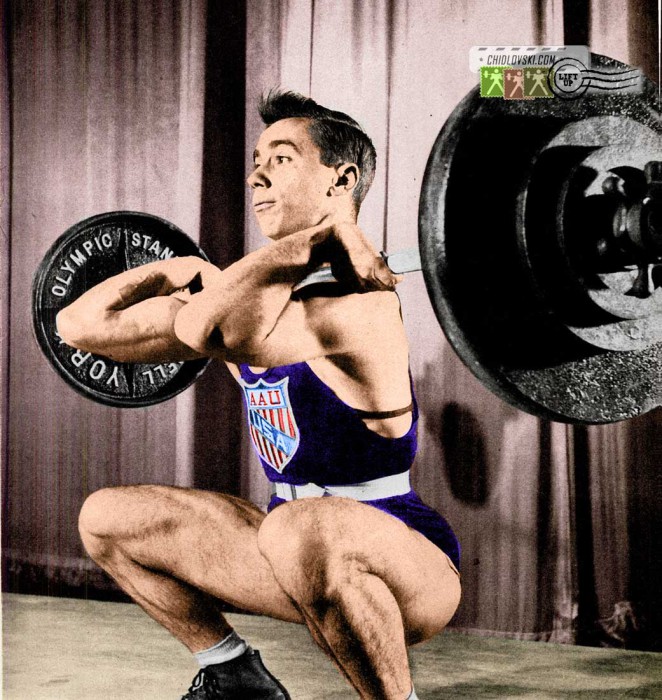 History in Color:
Peter George (b. 1929) of Team USA was one of the most distinguished Olympic weightlifter in the history of this sport.
He won the gold medal at the 1952 Summer Olympics in Helsinki and the silver medal at the 1948 Olympics in London and 1956 Olympics in Melbourne. George was the World champion 5 times (1947, 1951, 1953, 1954, 1955) and won the Pan American Games in 1951 and 1955.
He set 4 world records in his outstanding career on the competition platform.
Peter George was born and grew up in Akron, OH in a Bulgarian family that moved to the United State from Macedonia. Ironically, it was Peter George who was the first Bulgarian to win the Olympic title in 1952 – 20 years before Norair Nurikyan of Bulgaria did it in Munich.
Peter George was famous for his clutch lifting and quality leadership. For many years he was a captain of Team USA Weightlifting. He trained 3 times a week and NEVER in his life stepped away from his schedule.
After his weightlifting career, Peter George launched a very successful career in dentistry and medical sciences.