Heavy Squats by Marchuk (1980s)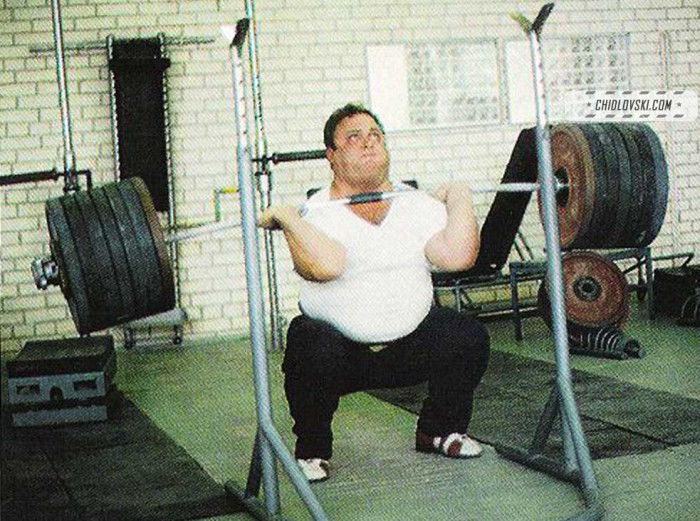 Fans of Iron Game often refer to record breaking leg strength of Olympic weightlifter Vladimir Marchuk and quote that he was able to squat 435KG three times! For those who are challenged by kilograms to pounds conversion, this is 960 lbs x3!
The cover photo features Vladimir Marchuk doing front squats during the training session in the early 1980s.
Olympic weightlifters do squat heavy but don't compete in this discipline.
For the record, Marchuk was the first man in the world to clean-and-jerk 260kg.
Save
Save