Dynnikov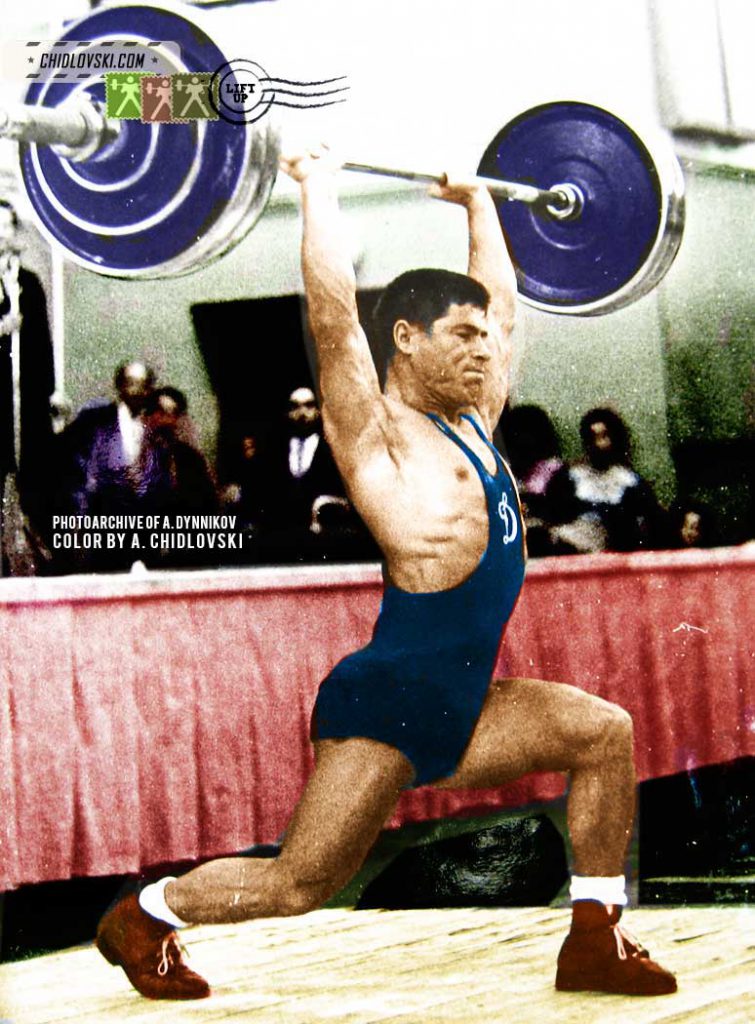 Riga, Latvia, 1963 – Alexander Dynnikov is performing a cj lift of 121.5kg and breaks a record of Latvia in the 56kg weight class.
The original black-and-white photo came to me from the personal archives of Mr. Alexander Dynnikov. I love to look at the old photos… I had an arrangement for an interview with Dynnikov.
However, those were times when most oldtime lifters had a very limited or no Internet access at all. I needed some time to prepare for the interview. I didn't want to ask just formal questions and I needed to do some research on him and his career.
Then, I got caught up with other priorities.
In a few months, I learned that Dynnikov died… It was very sad to hear that.
I don't have his interview. I have a picture from his archives and some tidbids from my research.
Dynnikov had a long and solid career in Olympic weightlifting. He set 54 records of Latvia and won the title of the Champion of Latvia 14 times. His first title came in 1958 and the last one in 1975!
On the national arena, he won the bronze medals at the USSR championships in 1961 and 1972. He won the 1970 USSR Cup in total and became USSR champion in the snatch and in the cj lifts.
In his prime, he mostly competed in the 52kg and in the 56kg categories. In fact, he set the first national records in the snatch in the 52kg class when it was established.
Just a blast from the past on the cover photo enhanced for the Lift Up…