Now and Then (1972-2016): Team Canada Leaders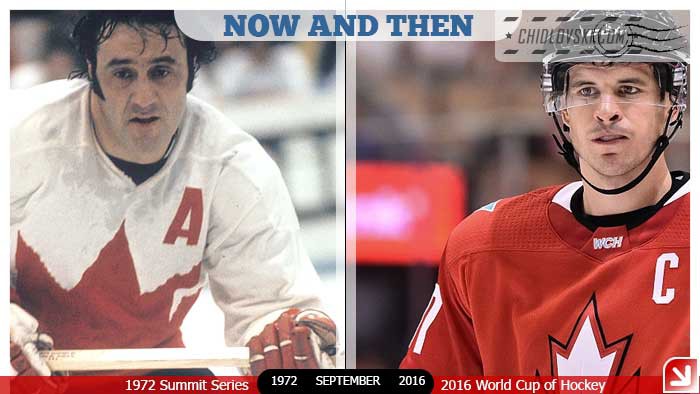 The upcoming semifinal Canada vs. Russia brings back good hockey memories about the 1972 Summit Series.
44 years ago, the Canada vs. USSR 8-games series triggered a new development in the world hockey and new international tournaments with the best players in the world – from the 1972 Summit Series to the 1976 Canada Cup to the 2016 World Cup of Hockey.
Celebrating the 44th Anniversary  of the series, here is a quick look at the leaders of Team Canada in September 1972 and in September 2016- Phil Esposito and Sydney Crosby.
Happy celebration to all!