Night Visitor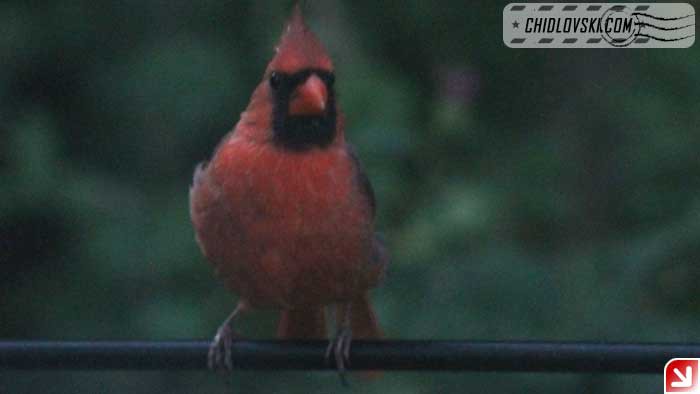 "What are you doing over there?"
It's getting dark early now.
He looks at me. I look at him. It's dark but I hear his voice.
I recognize a Northern Cardinal. I am holding my camera but it's too dark to shoot without a flash.
"What are you taking pictures for?"
He hears camera clicking.
I tell him about  birds photography at Chidlovski Blog Chidlovski.
He likes it.
"OK then"
In a few seconds he disappears in the closest rose bush in the garden.
Good night, then.