David Prowse (1935-2020)
November 28, 2020 – British actor David Prowse, who played Darth Vader in the original "Star Wars" trilogy, has died at 85. Before he became a world famous entertainer, he was also a champion weightlifter and bodybuilder in his early years.
On the History in Color photo below, David Prowse is featured with Team England before going to the 1962 British Empire Games in Perth, Australia.
RIP.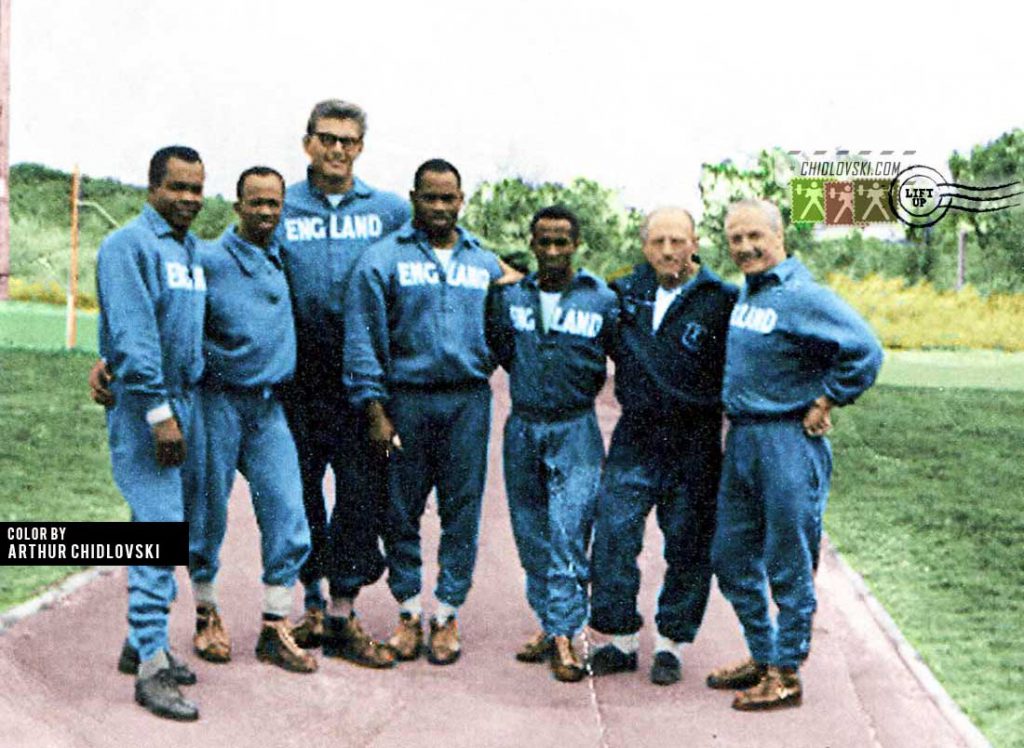 History in Color:
Team England Weightlifting before going to the 1962 Empire Games in Perth Australia.
Left to right:
George Manners (82.5kg, silver medal), Carlton Goring (67.5kg, gold medal), David Prowse, Louis Martin (90kg, gold medal), George Newton (60kg, gold medal), Ernie Peppiatt, Al Murray.
Note:
Information associated with the name of athletes includes the weight class and place at the 1962 Empire Games.