Too Much For Alex Radulov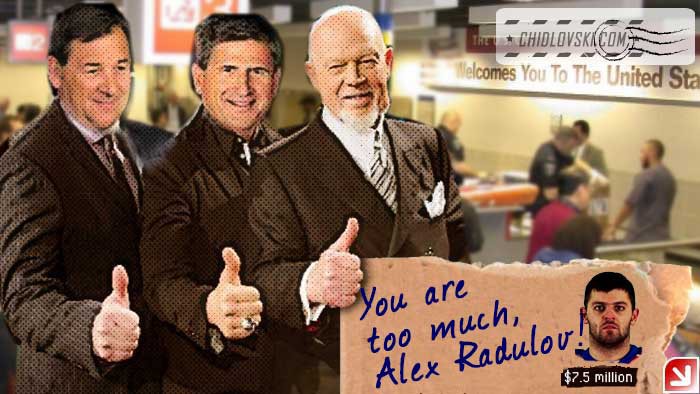 It looks like Alexander Radulov will not play in the NHL next season.
Radulov last played in the NHL in 2012 and has been playing in the KHL for CSKA Moscow. Reportedly, a few NHL clubs expressed their interest in signing Radulov. The list included the Detroit Red Wings and Colorado Avalanche. However, the asking price of $7.5+ million was higher than the NHL clubs expected for Radulov's services. Especially, consideris his history of issues with work ethic and commitment to the game.
Radulov has signed in the KHL with Salavat.
North American media experts on Alex Radulov play were seen holding signs saying "Bye Bye, Alex!" as pictures in the photo.