Happy Birthday, Inspector Knyshev!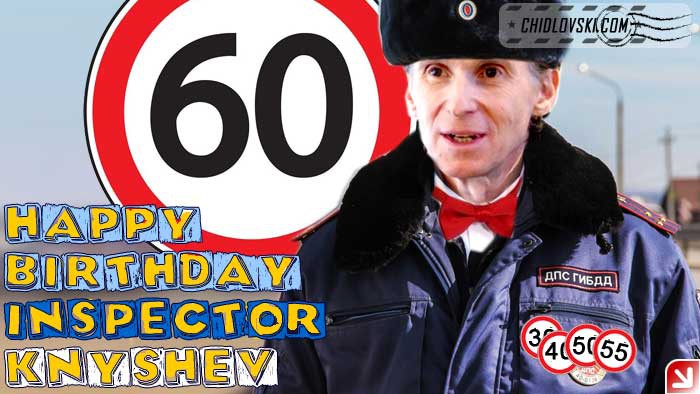 Andrey Knyshev turns 60!
Wow. I am speechless.
Time flies. No more speeding, Inspector Knyshev! 🙂
Andrey Knyshev turns 60!
Andrey Knyshev was the author of the cult Funny Guys TV show run on the Soviet television in the 1980s.
Foreign TV folks called it the Russian Monty Python.
Russian TV folks agreed. Although for the most part we had no clue what the Monty Python was. Russians began to watch the British "and now for something completely different…" because they wanted to see what show looked like The Funny Guys!
My first appearance on the Soviet national TV was in The Funny Guys . It was the Concert In Ostankino show that was shot in 1984 and broadcast in… 1986. Soviet censors weren't speedsters back in the old days.
Andrey Knyshev turns 60!
There were 3 or 4 other episodes of The Funny Guys I worked with Knyshev.
Then I geared up with the KVN show and others but the first ones were on the Knyshev's show.
We also had a few comedy productions in Alushta and some stand up gigs in Moscow. It was a big fun to work with Andrey and a pleasure to remember those times.
Happy Birthday to  Andrey from a former "funny guy" fella!
Although, like in the case of some other professions, does the term "former" apply to "The Funny Guys"?
Happy Bithday, Andrey Knyshev!
Save
Save
Save