Strongman and a Clown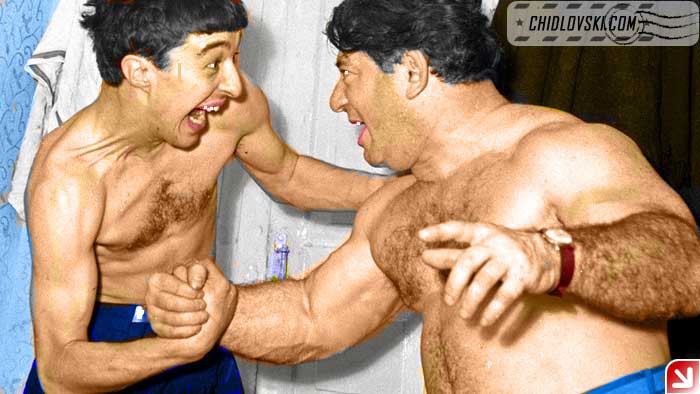 Strongman and a clown.
Grigory Novak and Leonid Engibarov.
Grigory Novak was the first Soviet world champion. Not just in weightlifting.
The first world champion. Period. He won the title in 1946 in Paris. His best lifts were his press lifts. Outstanding lifts. Very close to the military press. Very clean and inch by inch according to the rule book.
Leonid Engibarov was a clown. The funniest clown ever. He created a new character – "a sad clown" and everybody loved him.
Grigory Novak and Leonid Engibarov.
Two most popular and loved by fans back in the Soviet days. Everybody wanted to be as funny as Engibarov was. And as strong as Novak was.
Time passed and the world records by Novak were broken by new generations of lifters.
New generations were not necessarily stronger than Grigory Novak .
But they learned how to be less strict in following the rule books.
Eventually, most forgot what the rules were. It was more important to set records and to win titles than actually to remember the rules.
I am looking at this old photo of happy Engibarov and Novak and think about good old days.
Could anyone expect back then that one day all Russian athletes will be banned from the Olympics for the violations of the rules?