My Town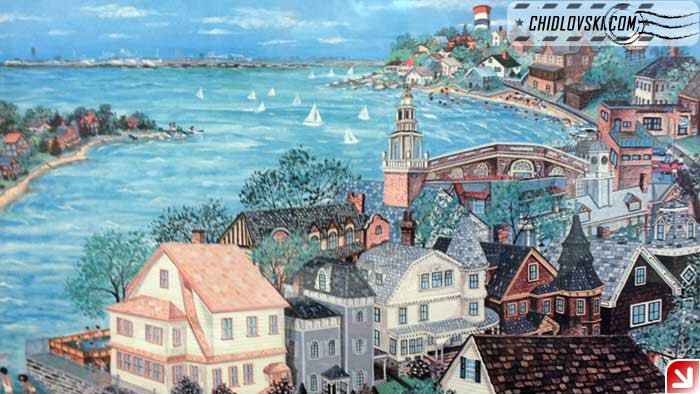 This is a painting of my town made by a local artist 30 years ago.
It does reflect the essence of the place.
I have this painting in my house. Sometimes I see it in other places on the island.
Every time it happens, the painting boosts my mood.
This photo was taken in the dentist office. It's not exactly a good mood place on my list of places to go. I saw this painting and it made me smile. Even in the dentist chair.