Welcome Back to the NHL, Alex!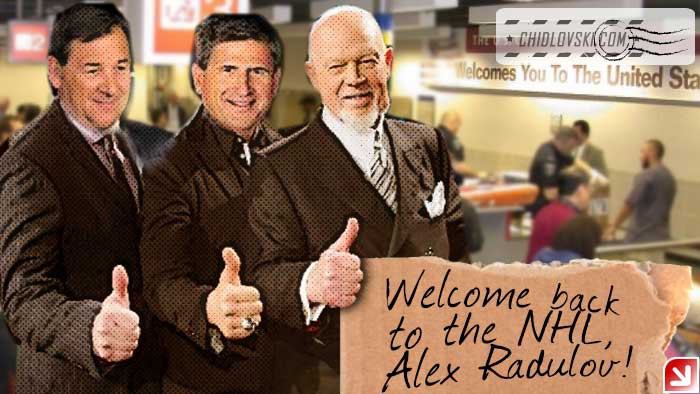 Rumors about a potential comeback of Alexander Radulov to the National Hockey League brought mixed feedback so far.
The Russian Hockey Federation is considering dumping Alex from the national team roster for the upcoming World Championship.
Don Cherry. Keith Jones and Mike Milbury are all for it!
They are waiting for the arrival of a  changed man Alexander Radulov in the airport in NYC!
"Welcome Back to the NHL, Alex!"