Citius, Altius, Fortius: Russian Style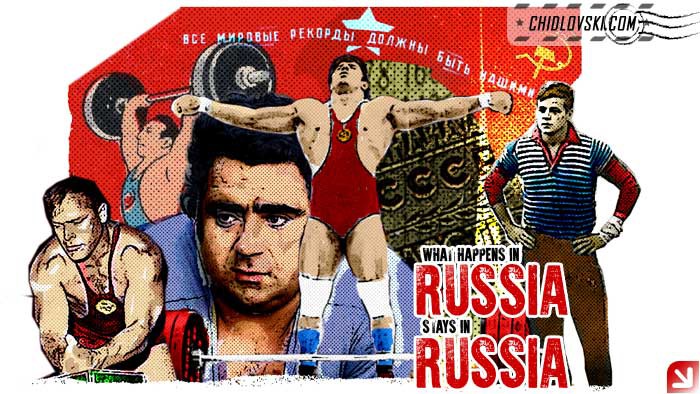 What Happens In Russia Stays In Russia…
Here goes another particle of a bigger picture.
Citius, Altius, Fortius.
It's in Latin. It means "Faster, Higher, Stronger."
It's the olympic motto established by Pierre de Coubertin himself when he created  the International Olympic Committee in 1894.
To some extend our in-house Lift Up project covers this side of What Happens In Russia Stays In Russia. So, if you are interested in details, please welcome to the site.
To me it's also a personal matter. For a while,  I really followed the sports. It wasn't being a couch potato in front of TV. I was a competitive Olympic weightlifter and I was actually trying to win some medals and improve my results. My attempts to pursue top level titles weren't very successful but I did compete for 7+ years. It was just a part of my life.
Today I can give you an educated overview of this sport, its heroes and legends, its techniques and moments of glory and shame.  I know how it works and what it's about .
I am not a super expert on "meldonium" and its look alikes usage in weightlifting. The sports evolved so much in the decades since I left it that I can't really give you professional insight on this dark side of sports.
You have to be either with the WADA or on the opposite side of this war.
Nobody in between is really qualified to be an expert in this.
Anyway, just another highlight for the What Happens In Russia Stays In Russia bigger picture.