Corvus Cornix in Moscow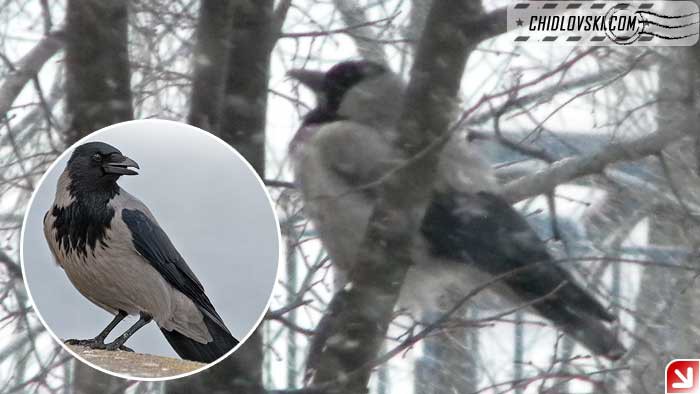 Corvus cornix is a Latin name of this bird. It is also known as a hooded crow or a "hoodiecrow".
The picture was made when I was in Moscow in December 2012. It was actually a part of some landscape photo I made there.
Only now I've noticed that there is a  crow in the picture. It was a typical winter landscape view of Moscow.
How can a typical view of Russian winter be without a hoodiecrow? It one of the most common birds of the area and one of the regular street scavengers in Moscow. It's ironic that it is also known as a Scotch crow, a Danish crow… In Russia, it is called a grey crow 🙂
There is nothing glamorous about "grey crows"  – just some typical resident birds for all seasond 🙂 Without them, the view will actually be incomplete.
Just a blast from the past…