Toronto 2 Florida 1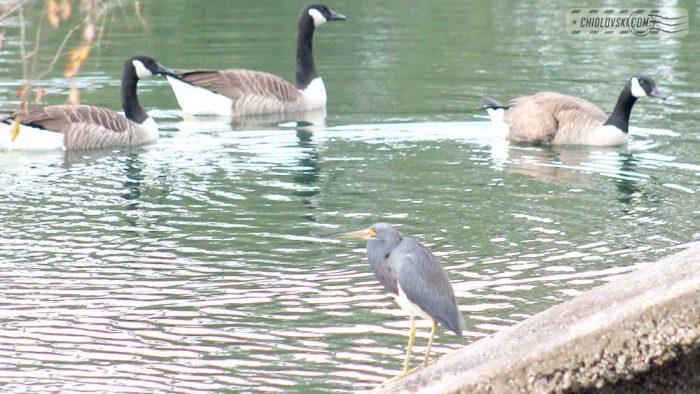 – Go Canada!
Happy bunch of Canada Geese send their greetings to the local Little Blue Heron of Florida on the side of the pond.
– Ya ya ya, – says little fella.
He would rather say "See ya'll later, aligator" but one never knows who might be listening nearby.