Nikolay Varava in Braunau, Germany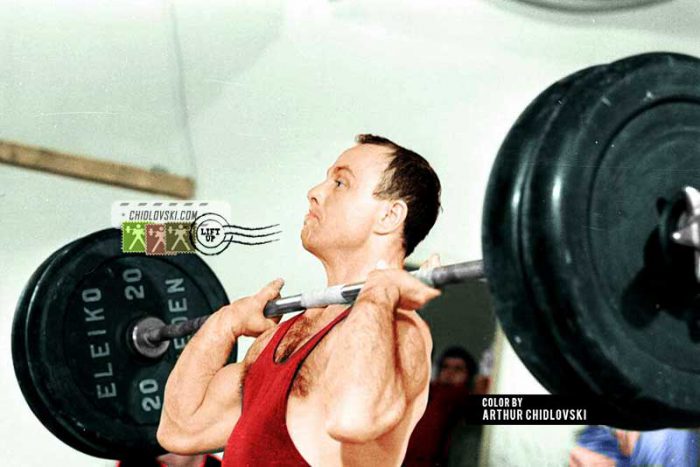 History in Color:
Braunau, West Germany, March 1971 – Soviet featherweight Nikolay Varava competes in the 60kg weightclass at the invitational Olympic weightlifting tournament in Braunau.
Nikolay Varava (born in 1935) was one of the lead Soviet featherweights in the 1960s.
Varava competed for the Avangard Club of Lugansk, Ukraine. He won 5 silver (1967, 1969-1972) and 2 bronze (1964, 1968) medals at the USSR Championships. He also set 5 records of Ukraine and won 2 gold (1970, 1971), 1 silver (1963) and 2 bronze (1967, 1973) medals at the Ukrainian Championships.