Po-ta-to-chip Song For All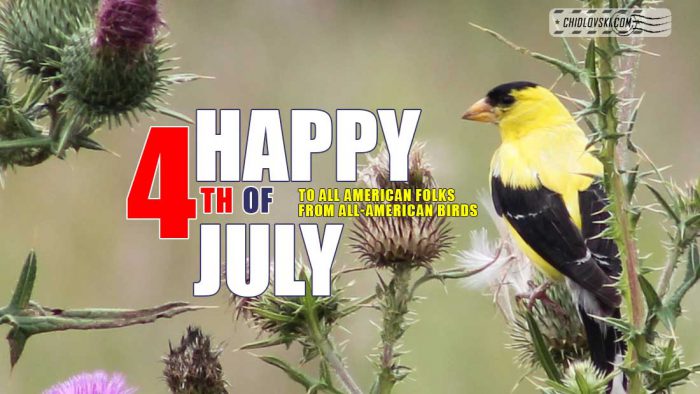 All American Goldfinches celebrate All American Holiday today!
This little fellas are enjoying the warm summer day in the meadow and sing their trademark Po-ta-to-chip song for the Independence Day!
Actually, they do it every day. It's goldfincher's common call.
They just perform it with a very even cadence on this very special day on July 4th.
Happy Fourth of July!
Cheers!