Split Style Mesmerizer: Snatch Lift by Norbert Schemansky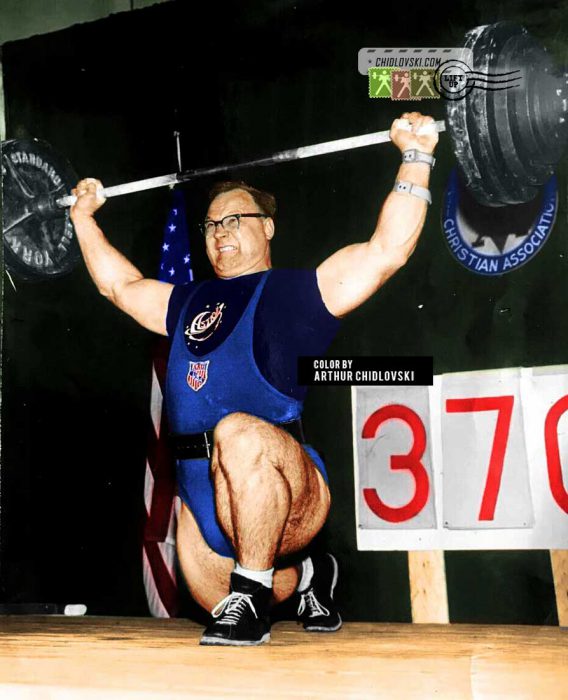 History in Color:
There is no need to introduce Olympic weightlifting legend, Olympic champion, 4x Olympian and 4x Olympic medalist, Norbert "Norb" Schemansky of Detroit, Michigan, USA. Besides his long and outstanding career in this sport, Schemansky was famous for his snatch and clean split style techniques. It was always instant and powerful, and nearly perfect in its formation.
I have to say that I haven't previously seen the original black-and-white "split style mesmerizer photo". My guess it was made at the U.S. National or local meet in 1962 or 1963. Also, the 370 lbs on the display is either a world records or close to it (depending on when the lift was made.)
The last world and U.S. record was set by Norbert Schemansky in Detroit, Michigan in 1962. On a side note, it was the last snatch world record in a super heavyweight class set using a split style. His last American record was 363.5lbs (165kg) set at the 1964 Summer Olympics. In his 4th snatch attempt, Norb went on with 173kg but failed with a close world record attempt.
Only in 1971, Joe Dube of Jacksonville, Florida snatched an American record 369.5lbs.