Legendary Hans Zdrazila is 80!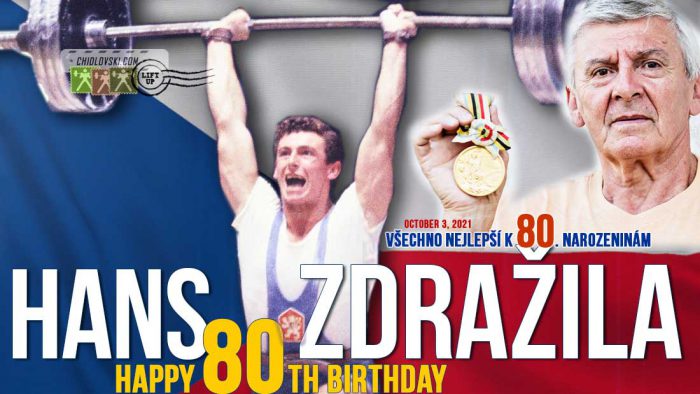 October 3, 2021 – Legend of Czech and world weightlifting, Olympic champion Hans Zdrazila turned 80!
Hans Zdrazila (born in 1941) of Ostrava, Czech Republic was one of the best middleweight and light heavyweight athletes in the world in the 1960s. He was the first weightlifter of Czechoslovakia to become an Olympic champion in the post WW2 era. It happened on October 14, 1964, when a 23-year old middleweight Hans Zdrazila won a gold medal at the 1964 Summer Olympics in Tokyo.
In his native Czechoslovakia, Zdrazila competed in the 75kg and 82.5kg weight classes and won 10 national titles (1960-1964, 1966-1968, 1970-1971).
On the international arena, Hans Zdrazila was selected to compete in the national team from 1960 to 1972. He was a 2x Olympian and represented Czechoslovakia at the Summer Olympics in Tokyo (1964, gold medal in the 75kg class) and in Mexico City (1968, 6th place in the 82.5kg class). Besides his remarkable performance at the Olympics, Zdrazila won a gold (1964) and 2 bronze (1963, 1966) medals at the World Championships and 2 silver (1964, 1965) and 2 bronze (1963, 1966) medals at the European Championships.
Happy Birthday, Champion!