Leonid Taranenko Wins His 1st National Title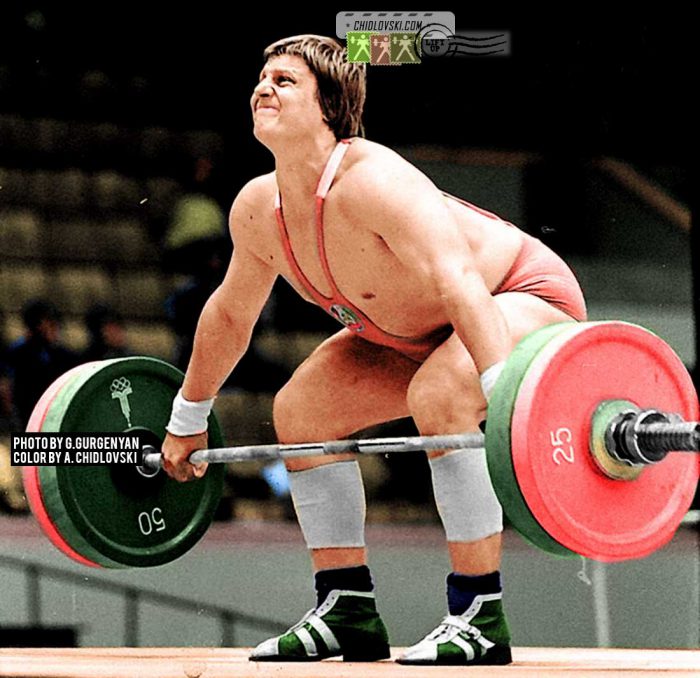 History in Color:
August 2, 1979, Leningrad, Russia, USSR – 23-year old heavyweight Leonid Taranenko of Minsk, Belarus performs a snatch lift in the 110kg weight class at the 1979 USSR Spartakiade and USSR Championships in Leningrad.
The cover photo depicts Taranenko's 2nd attempt in snatch at 177.5kg. By the end of the night, Leonid Taranenko won a gold medal with a 410kg (177.5+232.5) total. It was the first national title that he won is his remarkable career in Olympic weightlifting. The next year, he won the 1980 Summer Olympics in Moscow in the heavyweight class with a total of 422.5kg (182.5+240).
On November 26, 1988, while competing in the super heavyweight class, Leonid Taranenko clean-and-jerked 266kg at the tournament in Canberra, Australia. This world record stays active today. As of now, no other athlete lifted more in the official competitions.