Coaches and Athletes: Nechipurenko and Zaytsev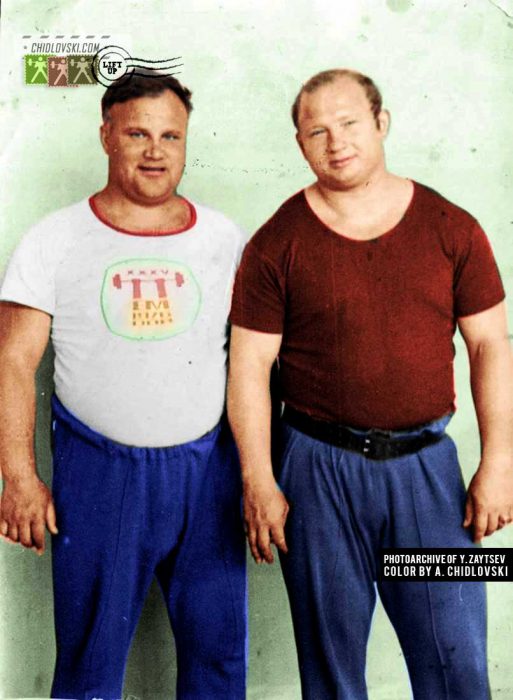 History in Color:
The cover photo shows one of the classic examples of a long-term weightlifting partnership between a coach and athlete in Olympic weightlifting. While serving in the army in Kazakhstan, Yury Zaytsev (on the right) was invited by Vladimir Nechipurenko to join his weightlifting team in Temirtau.
The rest is a history. Under Nechipurenko's guidance in Temirtau and then in Dnepropetrovsk, Ukraine, Zaytsev turned into one of the best Soviet heavyweights in the world in the 1970s.
At the USSR championships, he won gold (1976), silver (1975, 1978) and bronze (1979) medals. He also won 4 USSR Cups (1974, 1976, 1977, 1979) and national championships in snatch (1976) and clean-and-jerk (1974, 1976,1977, 1979). All of these medals were achieved in the heavyweight class where traditionally there were numerous world-class contenders in the Soviet Union.
On the international level, Zaytsev won two World titles (1976, 1978), vice championship in 1977 and a bronze medal in 1974. At the European Championships, he won two gold (1978, 1979) and two silver medals (1976, 1977).
In 1976, Yury Zaytsev reached the top goal of this sport – he became an Olympic champion in Montreal.