Frank Rothwell Wins the Yorkshire Title in 1971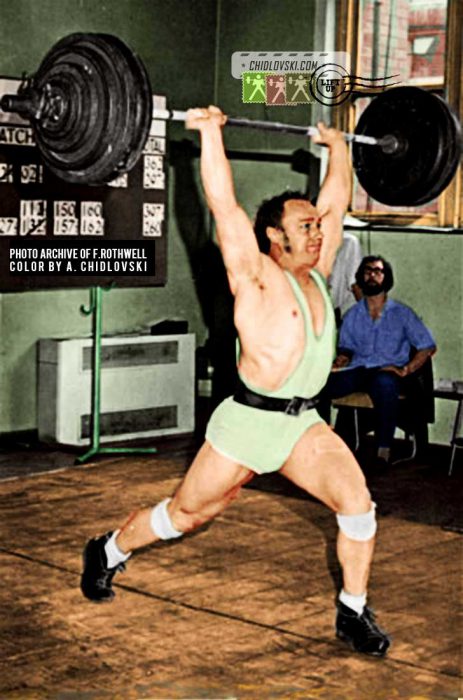 History in Color:
Leeds, England, 1971 – Frank Rothwell performs a 170kg clean-and-jerk and wins his 12th Yorkshire Championship in Leeds, England in 1971.
Frank Rothwell (born in 1936) is an Olympian who competed for Ireland at the 1972 Summer Olympics in Munich. He represented Ireland at the 1966 World Championship in East Berlin. At the time, he was a weightlifting contender and coach and remains an active contributor to the Olympic weightlifting history research today.
On June 16, 2020, Frank celebrated his 84th birthday! Happy Birthday and best wishes to Frank Rothwell!