Schemansky vs. Zhabotinsky (Moscow, 1963)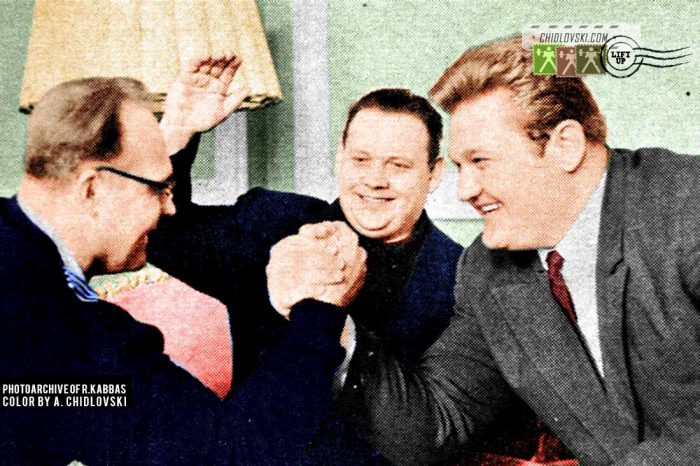 History in Color:
March 17, 1963, Moscow, Russia – Legendary super heavyweights Norbert Schemansky (USA) and Leonid Zhabotinsky (USSR) are having a fun armwrestling match during the 1963 Prize of Moscow international tournament. The referee in the middle is Alexey Medvedev, a former champion heaviweight who is coaching Zhabotinsky at the international tournaments.
Of course, the friendly armwrestling on the cover wasn't the main reason for Schemansky's trip to Moscow. He arrived to Russia by special invitation to participate in the 1963 Prize of Moscow and finished second to Leonid Zhabotinsky in the 90+kg weight class.