Anatoly Kozlov: Preparing for the Lift in 1975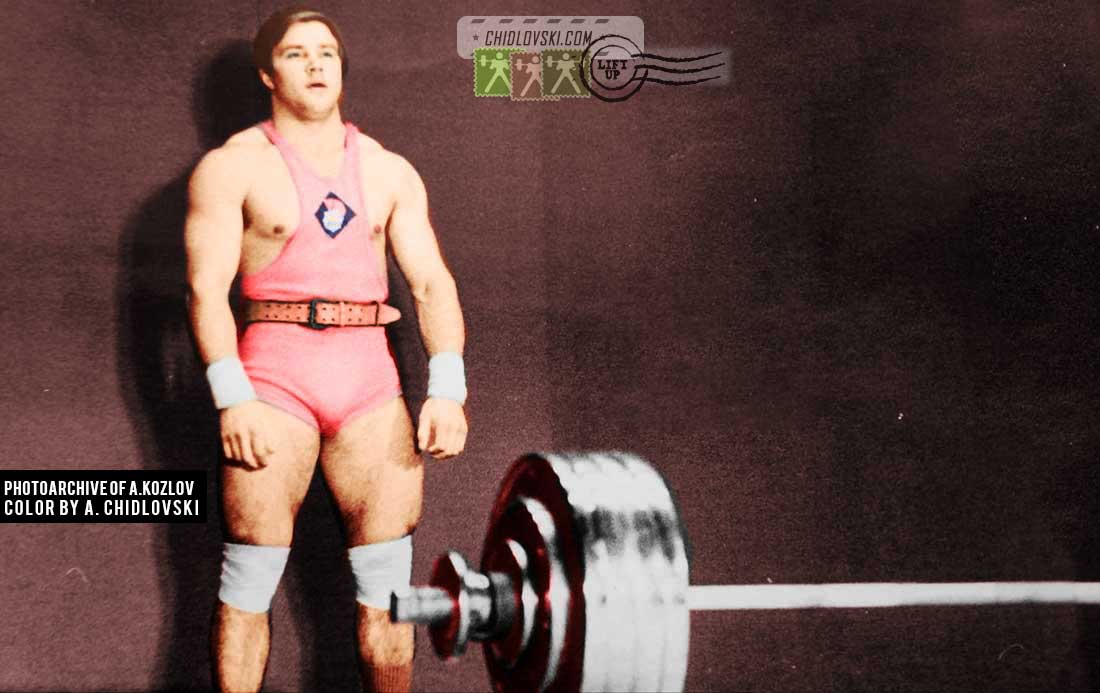 Kholmsk, Russia, USSR, February 1975 – Junior middle heavyweight  Anatoly Kozlov of the Vodnik Club is getting ready for his lift in the 90kg weight class at the 1975 Championship of the Sakhalin Island held in his hometown Kholmsk.
At the time of the tournament, he was 19. Two years later in Stuttgart, Germany, Anatoly Kozlov (born in 1955) became the first ever World and European champion in the 100kg weight class.