Group Hug of the Heavyweights (1961)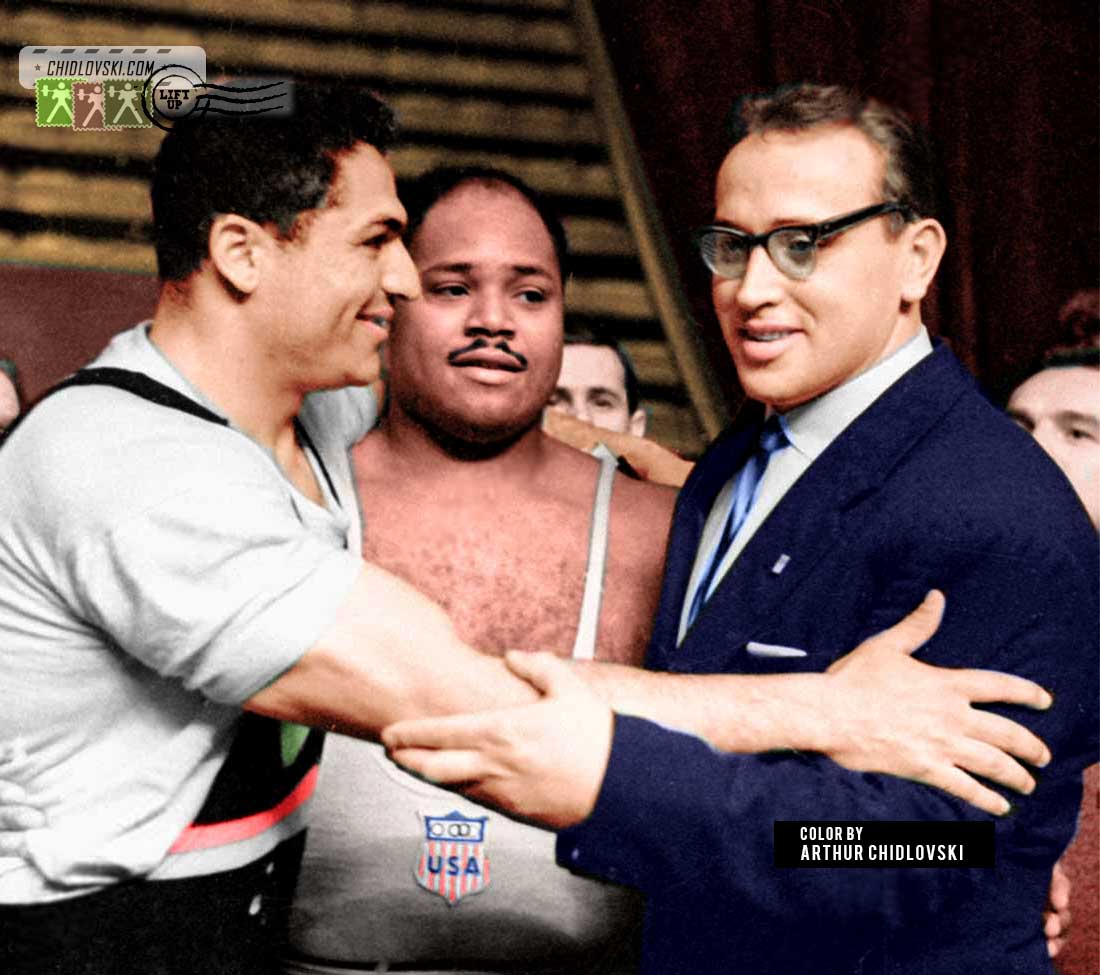 History in Color:
March 11, 1961, Moscow, Russia – Olympic champion Yury Vlasov greets the strongest heavyweights after the end of the 90+kg weight class competition at the 1961 Prize of Moscow invitational tournament in Moscow (left to right):
Mohamed Mahmoud Ibrahim (Egypt, 3rd place), Jim Bradford (USA, 1st place) and Yury Vlasov (USSR)
All three knew each other really well. Just a few months before the tournament, all three competed in the 90+kg class at the 1960 Summer Olympics in Rome. Yury Vlasov won the gold, Jim Bradford – the silver and Mohamed Mahmoud Ibrahim took the 4th place.
On a sad note to this happy photo, 2x Olympian (1960, 1964) and, later in his career, a very well-respected President of the Weightlifting Federation in Egypt, Mohamed Mahmoud Ibrahim was one of the weightlifting legends that passed away in 2019. He was 82.