Vartan Militosyan: European Gold in Havirov (1978)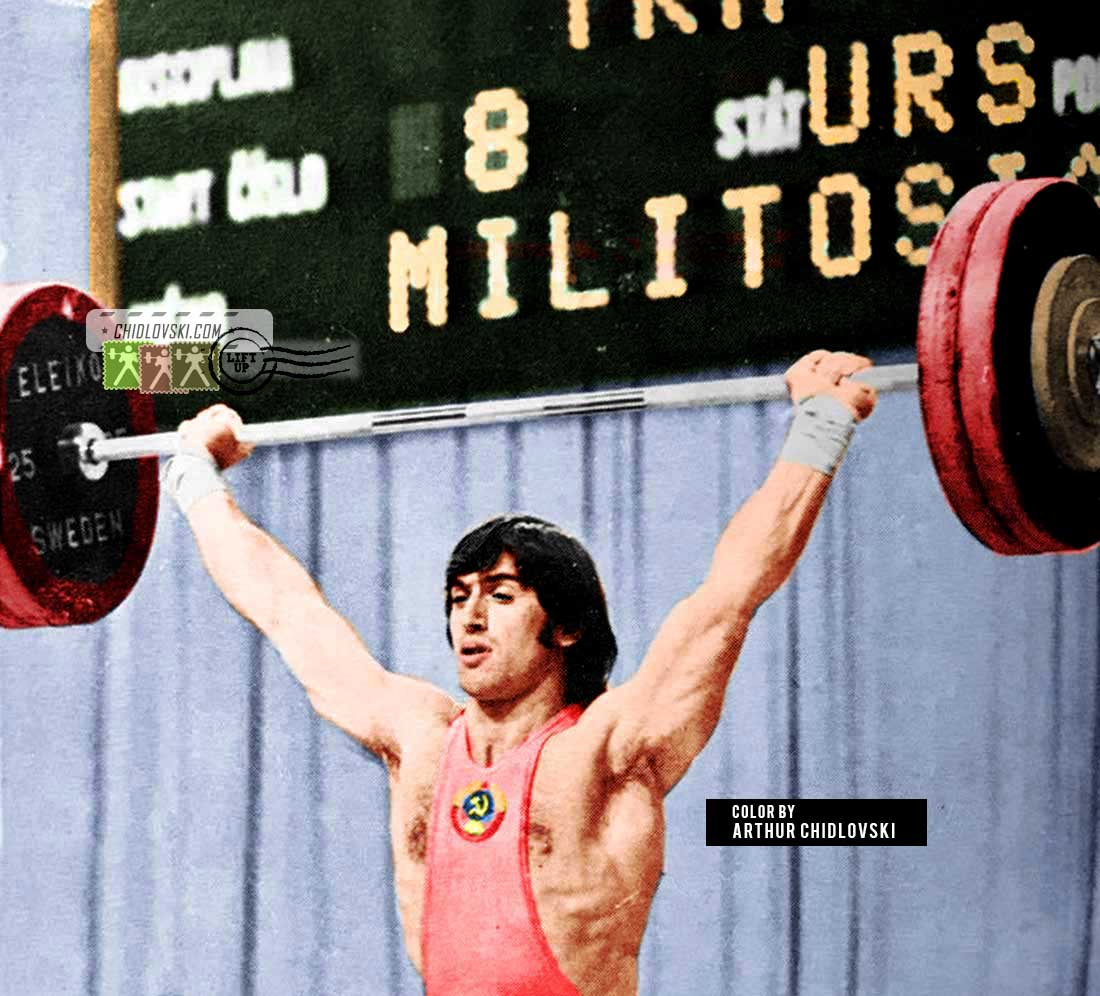 June 14, 1978, Havirov, Czechoslovakia – Vice champion of the 1976 Summer Olympics, 28-year-old middleweight Vartan Militosyan of Leninakan (Gyumri), Armenia competes for the Soviet national team in the 75kg weight class at the 1978 European Championships in Havirov.
By the end of the day, Militosyan won a European gold medal with a 342.5kg (147.5+195) total and set a new world record in clean-and-jerk (196kg).
Vartan Militosyan (1950-2015) was one of the best middleweight athletes in the World in the second half of the 1970s. His personal best total was 345kg (150+195) reached in the 75kg class in 1977.
Militosyan was an Olympian and won a silver medal in the 75kg class at the 1976 Summer Olympics in Montreal. He was a 2x World vice champion (1976, 1978), 2x European Champion (1976, 1978), USSR Cup Winner (1977) and USSR Championships (1975, 1979) medalist in the middleweight.
In his career, Vartan Militosyan authored 4 world records in the 1970s.