Charles Rigoulot: Four Months Before the Big Day In Paris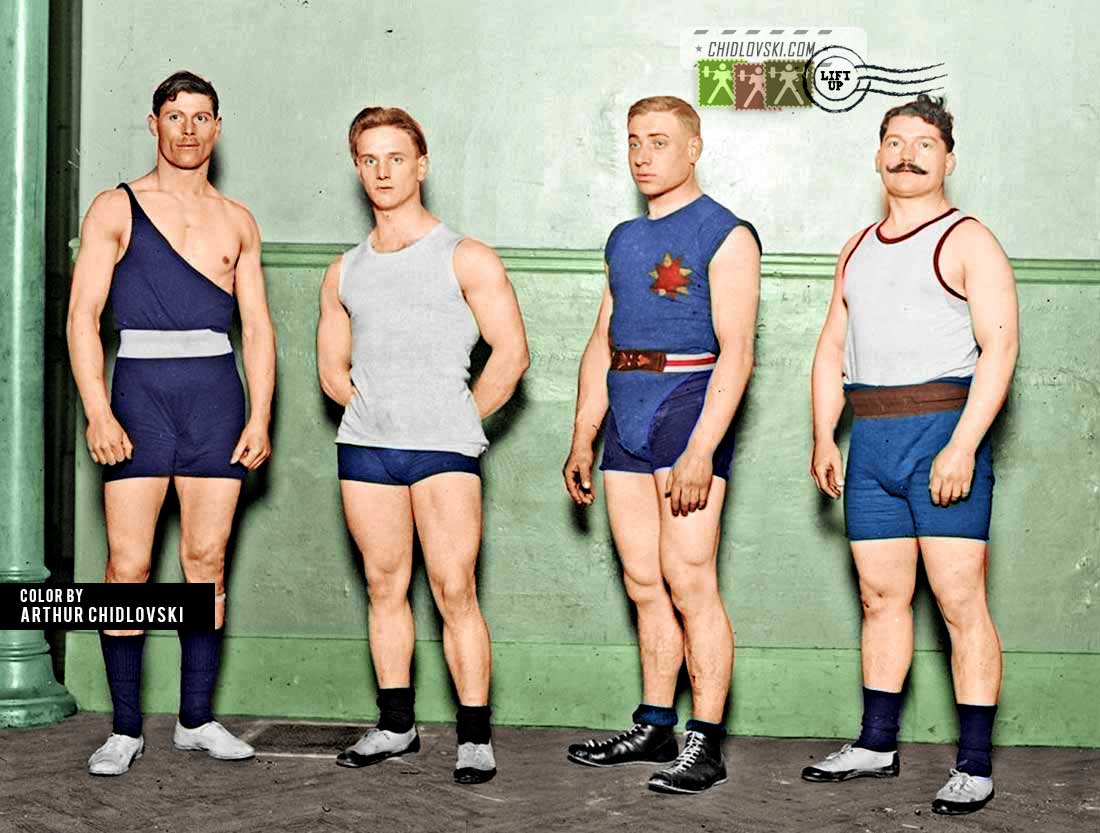 March 2, 1924, France – Top French contenders lined up at the 1924 French Championships in Olympic weightlifting (right to left) – Monnet, Rigoulot, Vandeputte, Decottignies.
In four months from this day, Charles Rigoulot (second on the right) won the gold medal in the 82.5kg class at the 1924 Summer Olympics in Paris.
At the moment, he was a 21-year old athlete and only local weightlifting experts knew who he was.
In four months, Rigoulot became known in the whole France and in the whole world. In a few years, he became a French celebrity and was called as the "strongest man in the world" and, perhaps, the most popular weightlifter in the world before the beginning of the World War II.