Best In the 90kg Class (1975, Moscow)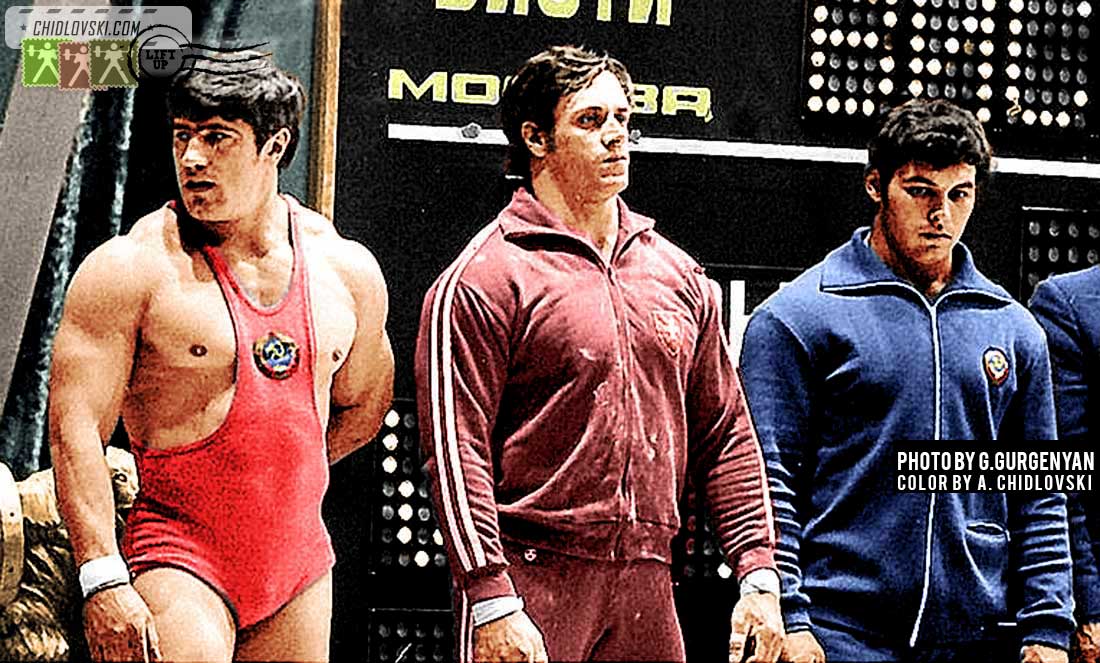 History in Color:
September 21, 1975, Moscow, Russia –The strongest middle heavyweights of the world lined up for the introduction of athletes in the 90kg weight class at the 1975 World Championships at the Luzhniki Arena in Moscow. On the photo segment of the lineup (left to right):
David Rigert (USSR), Michel Broillet (Switzerland), Sergey Poltoratsky (USSR)
After the competitions were over, David Rigert won a gold medal (167.5+210 = 377.5kg). His teammate Sergey Poltoratsky won a silver (165+207.5 = 372.5kg). Michel Broillet took the 4th place (167.5+192.5 = 360) with a bronze medal in the snatch lift.