Tommy Kono and Peter George at the MSG in 1955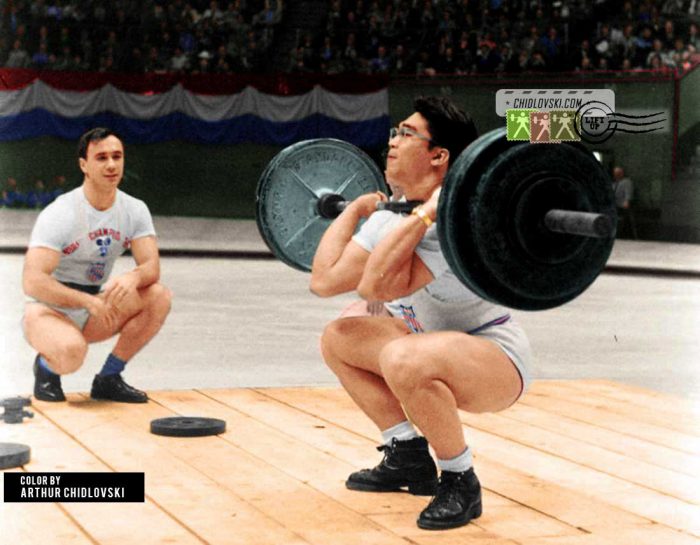 History in Color:
December 1955, NYC, NY –Olympic champions, 26-year old middleweight Peter George (left) and 25-year old light heavyweight Tommy Kono of the U.S. Olympic weightlifting team are demonstrating Olympic lifts in front of thousands of spectators in the Madison Square Garden in New York during a fundraiser for the 1956 Summer Olympics.
Both Tommy Kono and Peter George became Olympic champions at the previous Olympic Games in Helsinki in 1952. The tournament in 1956 was going to be the 3rd Olympics for Peter and the 2nd – for Tommy.