Igor Sadykov (USSR, Uzbekistan, Germany): Moscow, 1986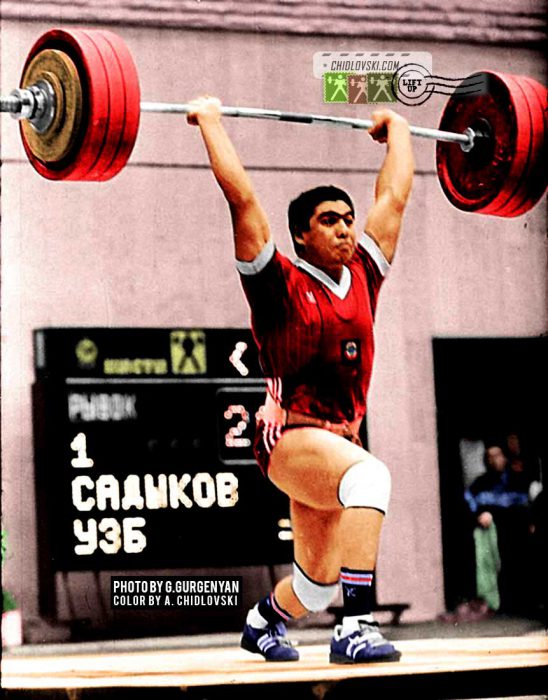 History in Color:
September 12, 1986, Moscow, Russia – 19-year old sub heavyweight Igor Sadykov of Fergana, Uzbekistan competes in the 100kg weight class at the 1986 USSR Spatakiade held at the Izmaylovo Weightlifting Arena in Moscow.
Interestingly enough, the display in the back says that it is the 1st attempt in snatch. It is obviously a clean-and-jerk lift.
Igor Sadykov (born in 1967) was one of the biggest talents in the 100kg class of his generation in the USSR and in the world.
"Igor was the best graduate of the weightlifting school of Fergana" said Gogi Gurgenyan, the author of the black-and-white original of the featured photo and the director of Sports Committee in Fergana, Uzbekistan at the time.
On the national level, Sadykov won the 1990 USSR Championships with a 412.5kg total and the bronze at the 1988 USSR Cup with a 415kg total.
On the international level, he was a European Champion in 1991 and won 1 gold (1991), 1 silver (1990) and 1 bronze (1993) medals at the World Championships. In 1990 and 1991, Sadykov competed for the Soviet Union. In 1993, he won a bronze medal for Team Germany in Melbourne.