Tommy Kono (USA): Press Lift at the 1958 USA vs USSR Weightlifting Match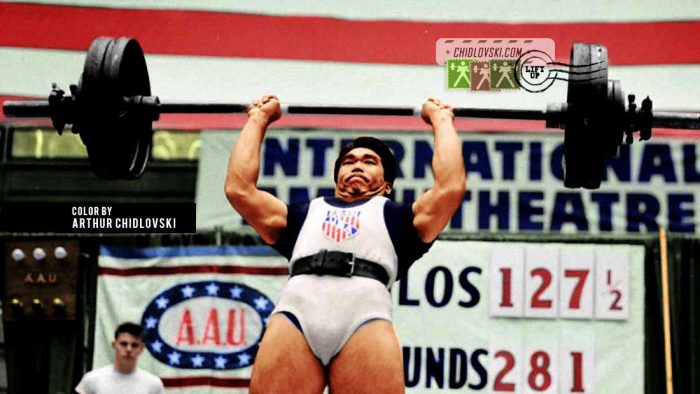 History in Color:
May 12, 1958, Chicago, IL – Legendary Tommy Kono competes for the U.S. team in the 75kg class in the first match of the 1958 USA vs USSR Olympic weightlifting series in the United States.
The 1958 USA vs USSR series consisted of three matches held in Chicago,  IL, Detroit, MI and NYC, NY.
In all three, Tommy Kono faced Fedor Bogdanovsky of Leningrad, USSR in the middleweight.
Bogdanovsky won 2 matches – in Chicago and Detroit and Kono won in the last meet in NYC.