Olympic Hopes of Bulgaria in Training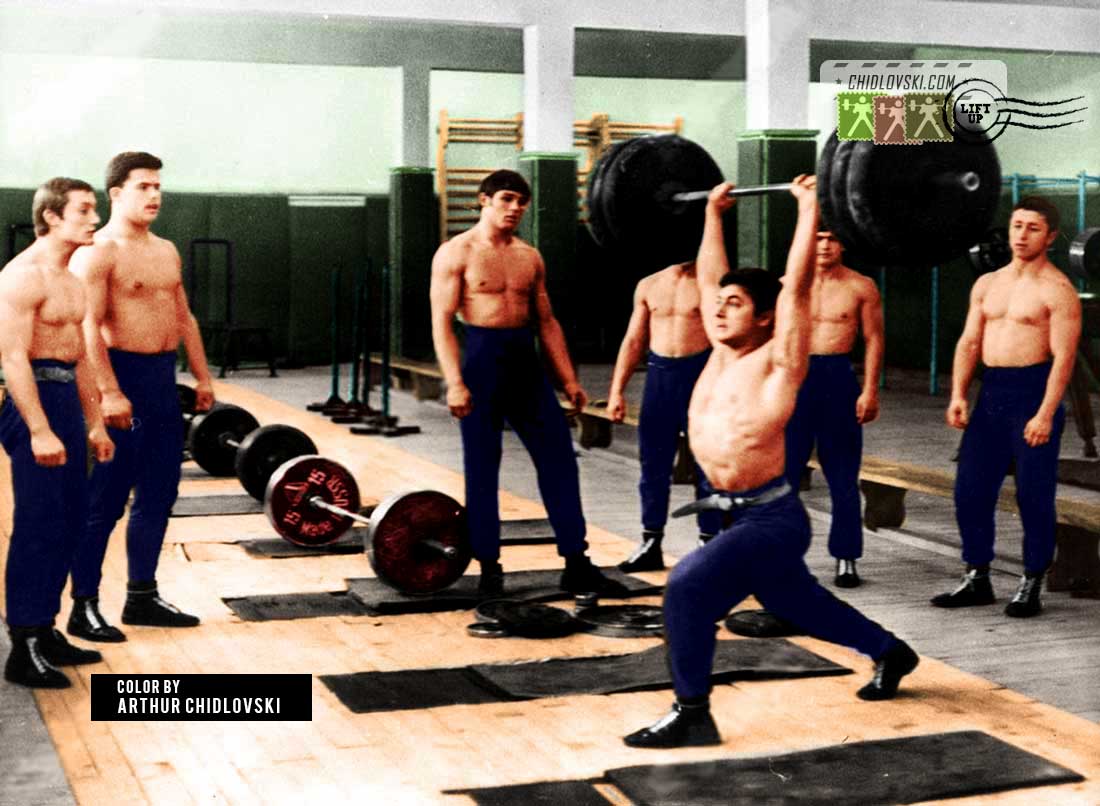 History in Color:
Sofia, Bulgaria, 1968 – First year students of weightlifting class of Ivan Abadzhiev are perfoming a clean-and-jerk lift in training at the Youth Sports School in Sofia:
Left to right:
Boby Kolev, Alexander Kraychev, Andon Nikolov, Krasimir Iliev, Yordan Bikov (cj lift), Peter Rusev, Dimitar Slavov.
In Bulgaria, they were called "Olympic Hopes". In a few years to come, hopes will turn into reality.
Many of them will become world famous athletes with remarkable achievements in the sport of Olympic weightlifting.