Gosta Magnusson (Sweden): Bronze Olympic Medal in London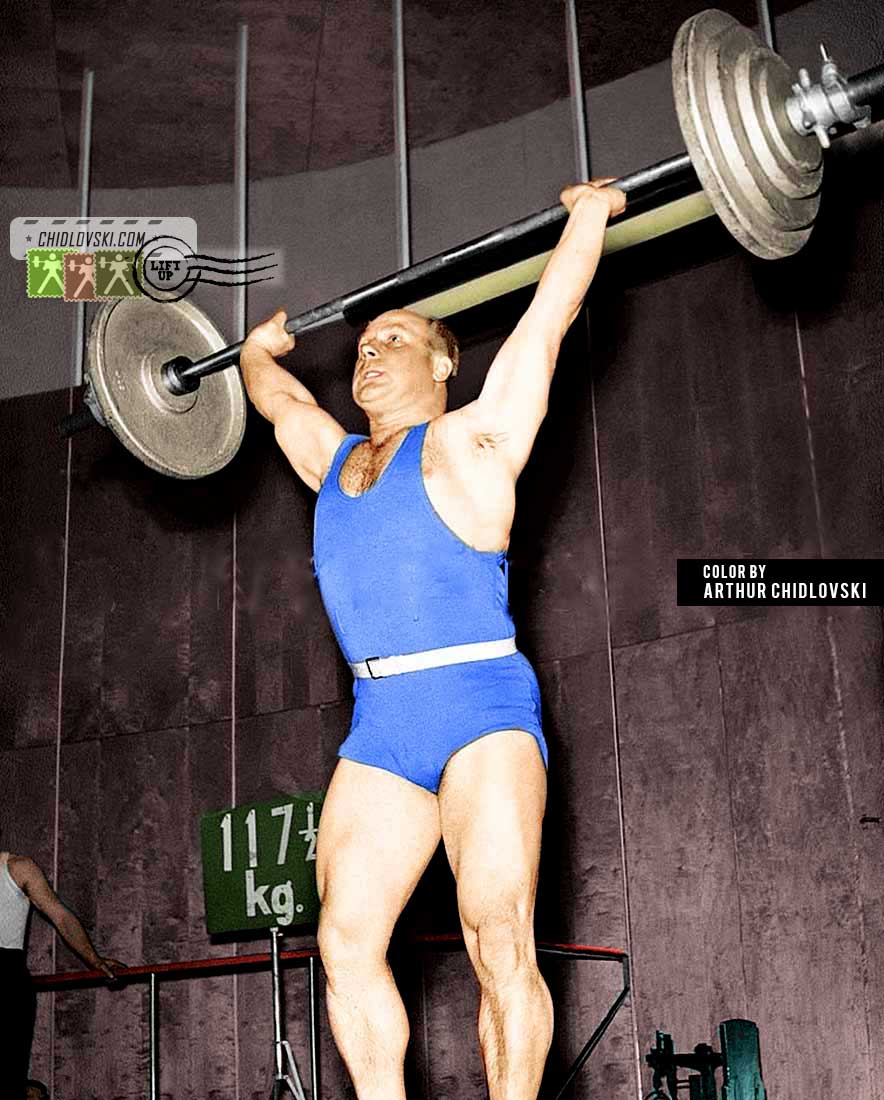 August 11, 1948, London, England – Swedish light heavyweight Gosta Magnusson performs a snatch lift  in the 82.5kg class at the 1948 Summer Olympics in London.
A year before in Helsinki, Gosta Magnusson took the 4th place in the 82.5+kg class with a 370kg total at the 1947 European Championships. His bodyweight was 85.4kg.
This time at the 1948 Olympics, Magnusson's bodyweight was 82.49 and he won a bronze Olympic medal in the 82.5kg class with a 375kg total.