Vladimir Pushkarev (USSR, Russia): Austria, 1951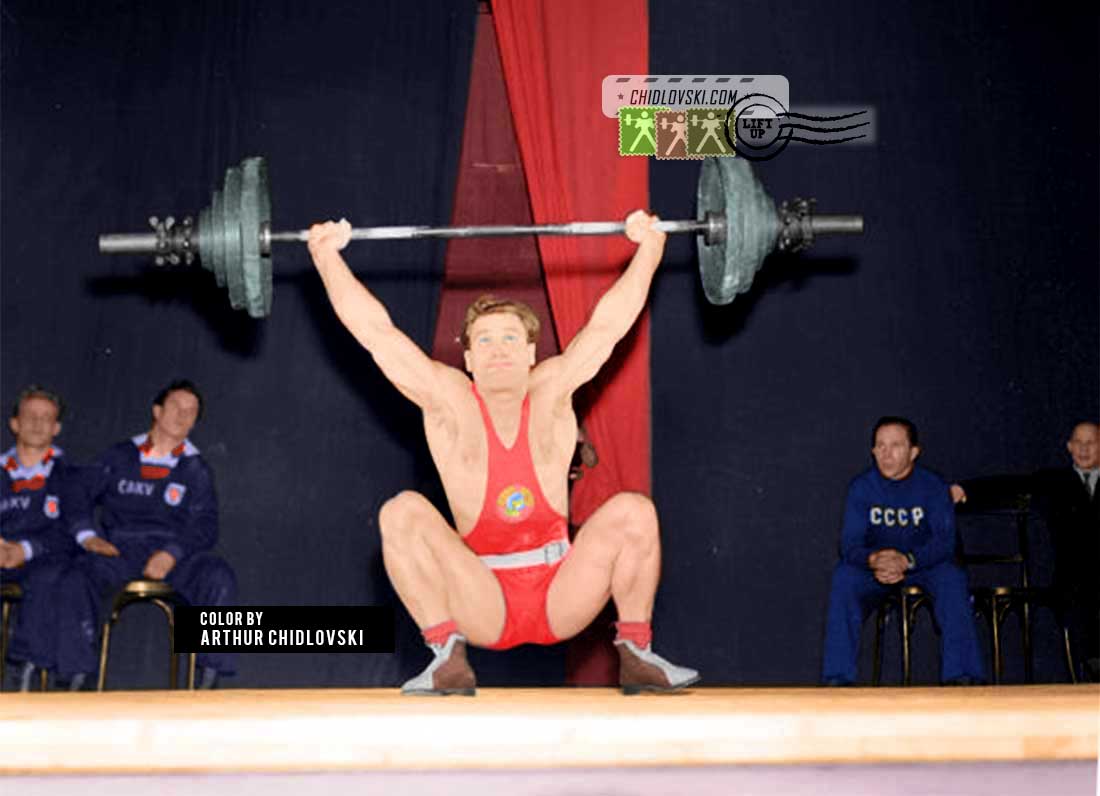 History in Color:
May 11, 1951, Vienna, Austria – Soviet middleweight Vladimir Pushkarev of Moscow, Russia competes for the national Team USSR in the 75kg class in the Austria vs. Soviet Union weightlifting match held in the Concert Hall in Vienna.
Soviet coach Nikolay Shatov and Pushkarev's teammate featherweight Nikolay Saxonov are seen in the background.
Vladimir Pishkarev (1921-1994) was one of the top Soviet contenders in the middle weight the from the late 1940s to mid 1950s.
He was a 4x USSR champion I1949, 1951, 1952, 1954), 4x USSR vice champion (1946, 1948, 1950) and a bronze medalist in 1953. He was a national record holder in the cj lift.
After retirement from competing as an athlete, Vladimir Pushkarev switched to the coaching career and had a very impressive success as a head coach of the Dynamo club in Moscow. He prepared such world class champions and record holders as Vladimir Ryzhenkov, Yury Kozin, Valery Yakubovsky and many more.