Dan Cantore (USA) in Havana, 1973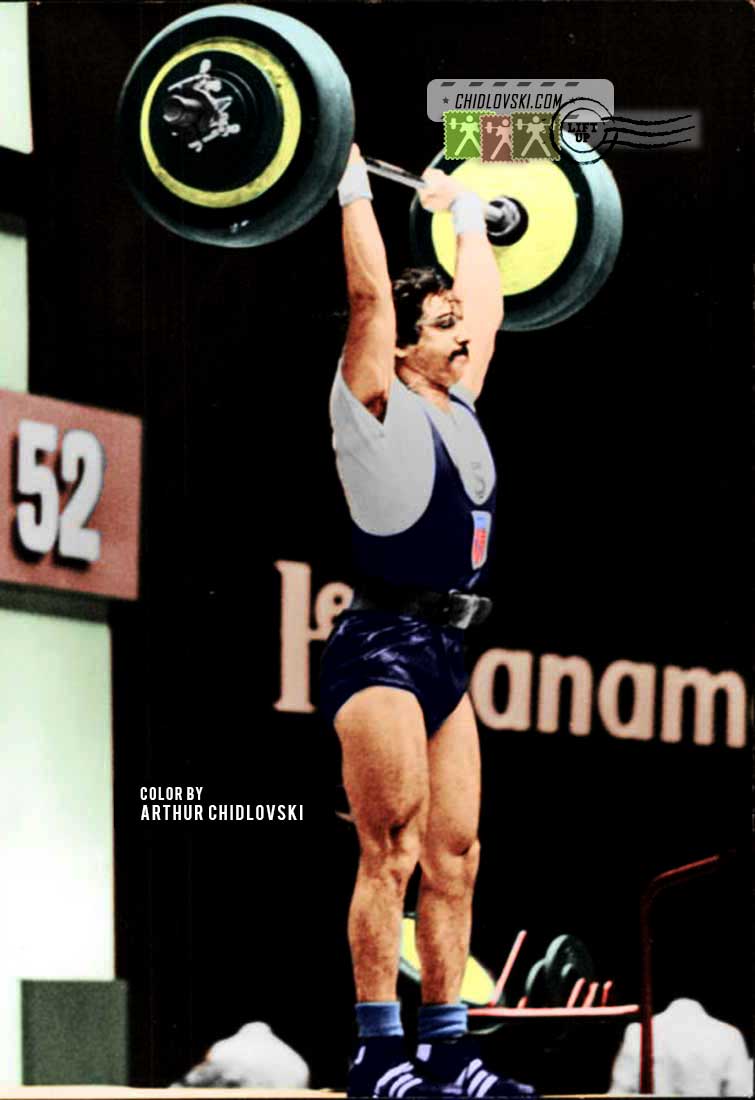 September 18, 1973, Havana, Cuba – 27-year old lightweight Dan Cantore of Team USA competes in the 67.5kg class at the 1973 World Championships in Havana. Dan took the 7th place with a 282.5kg total (122.5+160).
Dan Cantore (born in 1946) was 2x U.S. Olympian. He competed at the Summer Olympics in Munich (1972, 9th place) and Montreal (1976, 11th place).
Dan Cantore competed for the Golden Gate Club and was a solid international class lightweight who competed for Team USA at 5 World Championships (1972-1976) and won a silver medal at the 1975 Pan American Games in Mexico City.
On August 30, 1972, Cantore set an eternal U.S. record when he pressed 140kg at the 1972 Summer Olympics in Munich.