American Middleweight Champions in London (1948)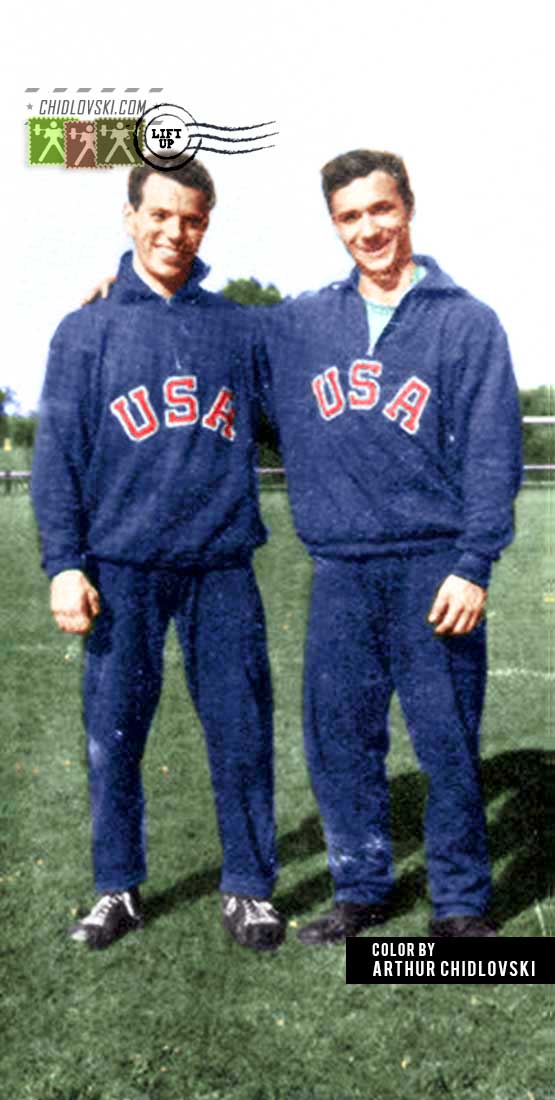 History in Color:
London, Great Britain, August 1948 – 25-year old Frank Spellman and 19-year old Peter George, world-class middleweights of Team USA show confidence and happy smiles in the Uxbridge Olympic Village during the the 1948 Summer Olympics in London.
Frank Spellman went 9 out of 9 and won a gold Olympic medal in the 75kg class with a 390kg total. Peter George became a middleweight vice champion with a 382.5kg total and placed as number one in the snatch and clean and jerk.