Valery Shary (USSR/Belarus): Heavy Clean in Tashkent in 1973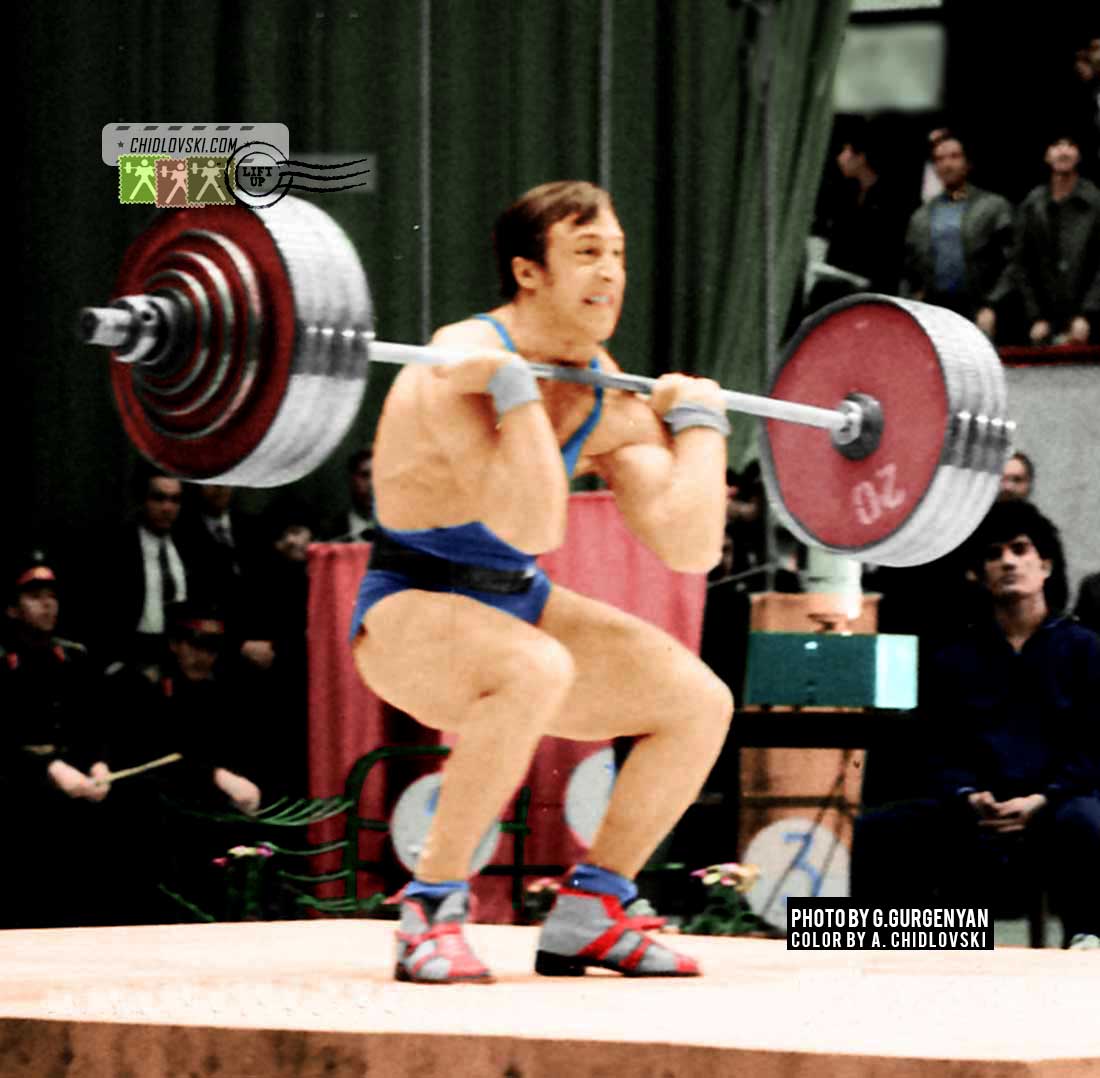 History in Color:
March 17, 1973, Tashkent, Uzbekistan – Soviet light heavyweight Valery Shary of Minsk, Belarus competes in the clean-and-jerk in the 82.5kg class at the 1973 Friendship Cup in Tashkent.
It was a difficult period in Valery Shary's career. He just bombed out at the 1972 Summer Olympics and had to lift in one of the most competitive weight class for the Soviets.
Valery Shary (born 1947) was a 2x Olympian of Team USSR. He competed in the light heavyweight class at the Summer Olympics in Munich (1972) and Montreal (1976) and became an Olympic champion in 1976.
Shary was a 2x World champion (1975, 1976) and a  2x European champion (1975, 1976). On the national level he was 4x USSR champion (1975, 1977, 1978, 1979), 2x USSR Spartakiade champion (1975, 1979),  3x USSR Cup winner (1971, 1978, 1979).
Valery Shary was a member of Club 500 with a 527.5kg total (178+155+195) set in Moscow on May 15, 1972. With a press lift out of Olympic weightlifting after 1972, this total stays as an eternal record in this sport.
His personal best totals were 367.5kg (162.5 + 205)  in 82.5kg (February 1976) and 392.5kg (172.5+220) in the 90kg class (September 1980)
Valery Shary authored 13 world records.