Atanas Shopov (Bulgaria): Happy Birthday!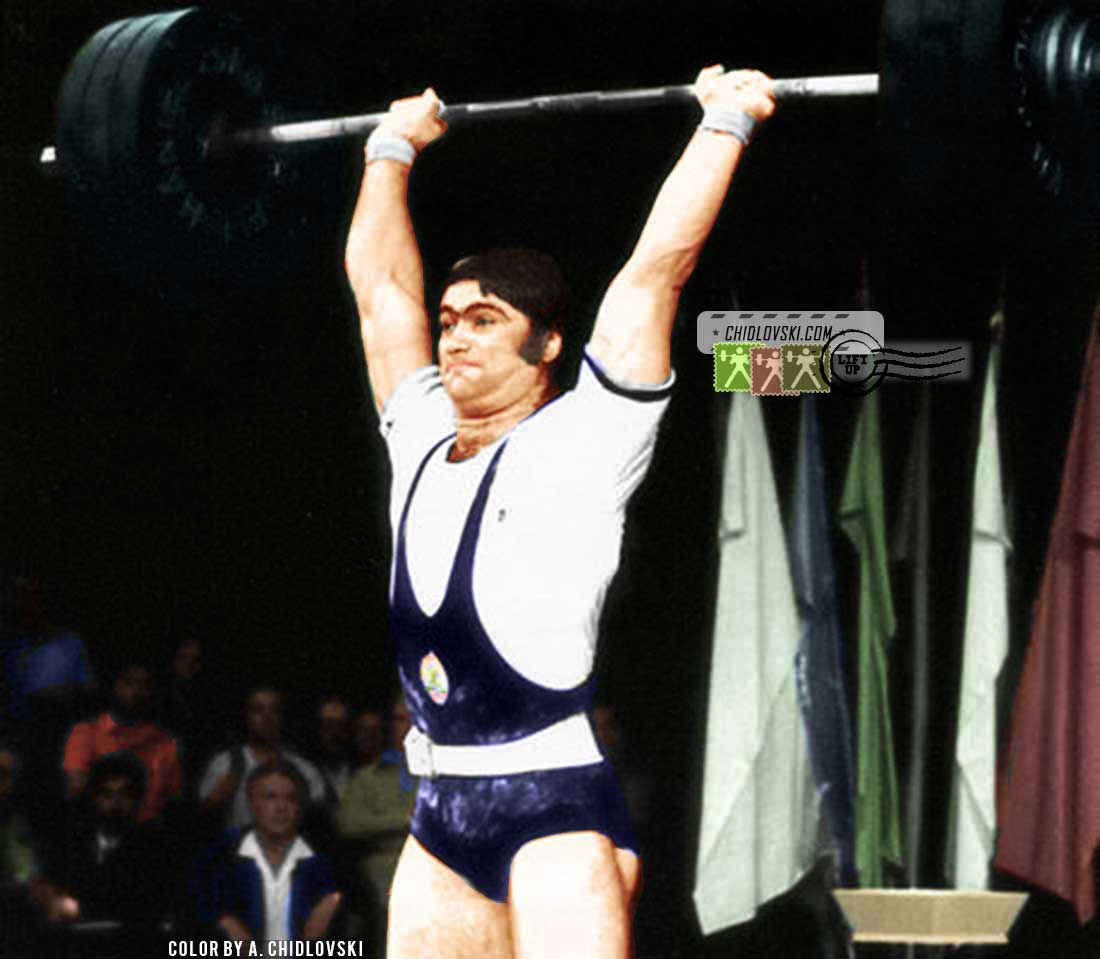 October 4, 2018 – one of the best middle heavyweights of the 1970s, Atanas Shopov of Bulgaria celebrates his 67th birthday!
Happy Birthday, Champ!
The History in Color series features Atanas Shopov competing for Team Bulgaria in 1972.
Atanas Shopov (b. 1951) was a member of the first Bulgarian teams assembled by legendary coach Ivan Abadzhiev. He represented his country at two Summer Olympics. While competing in the 90kg weight class, he won a silver medal in Munich (1972) and a bronze medal in Montreal (1976).
At the World championships he also had a silver (1972) and a bronze (1976) medals. Shopov won a silver (1972) and bronze medals (1971, 1973) at the European Championships. He was a champion of Bulgaria in 1970 and vice-champion in 1972, 1973 and 1975.
Atanas Shopov is one of 7 Bulgarian members of Club 500 with a 527.5kg  (177.5+147.5+202.5) reached at the 1972 European Championhips in Constanta, Romania, when Atanas was 20.