Legend of the Middleweight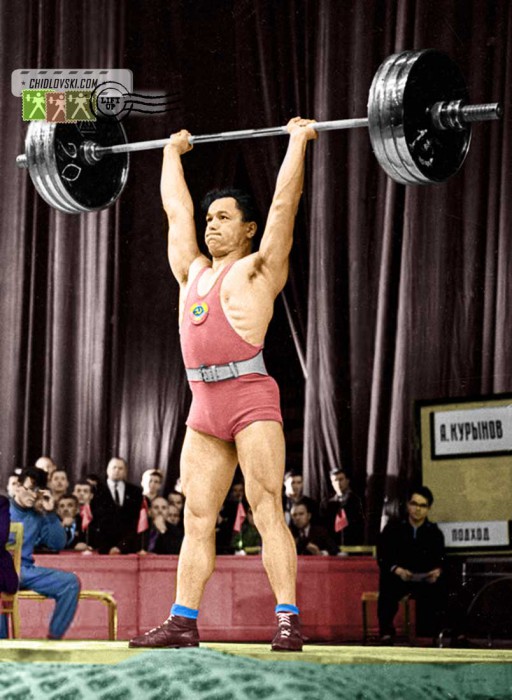 On the History in Color photo, Alexander Kurynov competes in the 75kg weight class at the Moscow Cup International in 1962.
Alexander Kurynov (1934-1973) was a true legend of Soviet and world Olympic weightlifting. He was an Olympic champion (1960), 3-time World champion (1961-1963), 4-time European champion (1960-1963), USSR champion (1960). Kurynov set 13 world records during his career as a competitive weightlifter.
He was a graduate of the lifting school in Kazan and competed in the middleweight class,
In the timeline of the Soviet middleweights, the era of Kurynov is set between the eras of Fedor Bogdanovsky and Victor Kurentsov. One of the most memorable moments in his career was his victory over unbeatable Tommy Kono of the U.S.A. at the 1960 Summer Olympics in Rome.
Save
Save
Save