The Magic of Yellow Eyes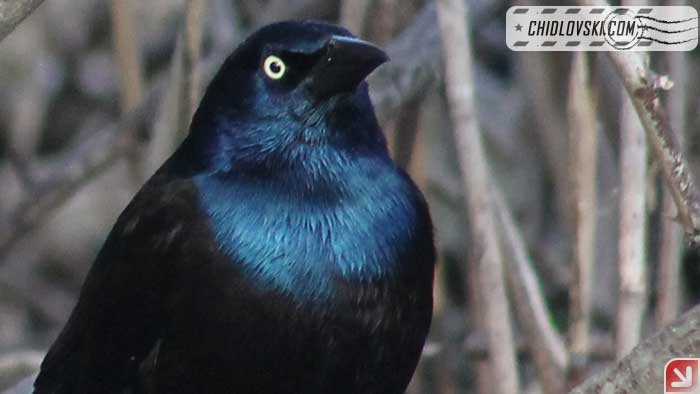 "Do you have yellow eyes?" asked me this common grackle in the Belle Isle Marches.
He saw me pointing my camera lens at him.
"No, I don't."
"Then you are not a grackle," – concluded my little friend and walked back to the bushes without any desire to continue our photo session.
Good thing I was able to make a quick picture of him while we had our short conversation.